My Europe travelogue so far…
London Day 1: Flying With MAS, Heathrow Connect & Piccadilly Circus
London Day 2: Covent Garden, British Museum, British Library & Phantom Of The Opera Musical
London + Rome Day 3: YHA Oxford Street, Gatwick Airport, easyJet & Tiring Rome
Ok let's start the day with a little introduction to our lodging at Six Beds, Rome. Six Beds is located on an old apartment/flat building dating back to 1860.

Front door to Six Beds. Lovely door right?
Six Beds is situated inside this building in another block.



Right where I'm standing (taking this picture) is the front door to Six Beds and the Vittorio Emanuele Metro is just right in front. So convenient!

This is the tinniest lift I've ever seen and ride in. It can only fit 3 person at most or 2 person with 2 luggage. LOL Six Beds is located on the 4th floor with 3 rooms.

Our 'bamboos' themed room (no. 2) @ Six Beds, Rome for €148.00 for 2 nights (€70×2 + €2×4-tourist tax). The room come with the basic like TV and fan. Best of all wifi is free.

I love the shared bathroom + toilet. Just so cute! Haha

I love the beautifully decorated corridor as well. This corridor might look just norm in this photo but in real, it's super stunning.

View from the corridor window. Lovely right?
Thought I'll see some Roman ladies hanging laundry at the balcony… but nil. Didn't see anyone at all! Haha

The lovely kitchen! Yeah everything about this apartment is so cute. Haha

See the fridge? The right fridge has files in it while the left fridge (under the microwave) is the 'real' fridge. That's how I misunderstood this kitchen as an office. *silly me!!! (Imagined 2 more laptops on the table)

May I introduce you to my best friend during my stay @ Six Beds? The coffee maker! LOL
For 2 mornings, our breakfast consist of…

Coffee… I choose cappuccino.

and cornetti (Italian for croissants).
This box of croissant is freshly delivered every morning from a shop called Alba Dolce S.R.L, Via Albalonga, 64, 00183 Roma. Do check 'em out. My fav is the nutella croissant.

Cappuccino and croissants!
It's just a simple breakfast BUT it's the best ever breakfast in the whole of our European trip. Thanks Max!
So right after our yummy breakfast on day 4 we head out at 8.30am walking pass Plazza Vittorio Emanuele II and a lovely garden at Via Mecenate and then Viale della Domus Aurea.

Our destination… can you see it?

Oh yeah the great Colosseum (Colosseo in Italian)!!!
The pleasant walk took about 15-20 mins.

What a view! At this point we were damn excited.

Another shot of the Colosseum.

The road to Colosseum is all cobblestone.

We read in the net that the queue at Colosseum is always long but decided to check out anyway. It was 9am and luckily the queue was short. Tip: If the queue is long, you can always buy your ticket at Palatine Hill or Roman Forum because 1 ticket admits you to these 3 attractions.

Entrance ticket to Colosseum + Roman Forum + Palatine Hill cost €12 per person. I say it's a bargain!

This is what's inside the Colosseum.

Stones that are a part of the Colosseum.

I've seen this part in the movie Jumper. Haha

Before coming into the Colosseum, I imagined it to be as big as a football field but nah it's so much smaller. No matter big or small coz the Colosseum is SO beautiful. I'm in awe man!!! We spent a good 1 hour there.

A plaque on the exterior of the Colosseum.

Notice there are a lot of holes at the Colosseum wall? Mostly due to scaffolding.

The beautiful Colosseum.

Taken at Colosseo Metro station (right opposite the Colosseum).

Magnificent!
This is my favorite Colosseum photo of all. Some stunning rays from the sunshine can be seen at the top left of the Colosseum.

Arch of Constantine (taken from the 1st floor of Colosseum).

Another view of the gorgeous arch.

Souvenir stall outside Colosseum. Didn't bought any as parents has bought home some before.

Gelato anyone?
Next we proceed to Roman Forum.

Arch of Titus near Roman Forum. On the right is an olive tree.
It was a hot day!

Beautiful flowers @ Roman Forum.

A lovely building near Palatine Hill.

Temple of Elgabalus @ Palatine Hill.

View of Colosseum and Rome atop Palatine Hill.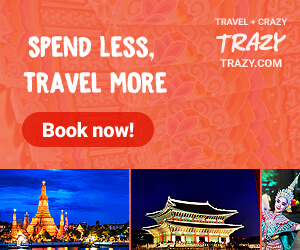 Lovely camellia at Roman Forum.

Roman Forum at the background.

Roman Forum.
Remember I bought apricots on day 3? Well, I bring it for our trip today and was munching away in the hot summer weather. Good idea right?

The Forums.

I find Colosseum is the best and Palatine Hill is interesting but Roman Forum is plain boring for me. Guess I don't know how to appreciate it.

After exiting Roman Forum, we come to this beautiful arch called Arch of Septimius Severus.

Opposite of the arch is this lovely church called Santi Luca e Martina. I LOVE the architecture! Both this church and the arch above has the HDR look. Kekeke

By this time our legs were killing us. Very slowly we walked to Colosseo Metro. Took the metro to Ottaviano stop to our next destination.
Stay tuned to day 4 part 2.