During the last weekend of November, I finally grab my chance to visit the fame paddy fields in Sekinchan which I heard so much about. It certainly didn't disappoint and I would recommend this place to anyone looking to relax or for photography purpose. The weather forecast said it was going to rain in mid morning but we were presented with a stubborn sun until late evening where it began to shower. It was so warm that I came back with tanned arms as souvenir from my good times at Sekinchan.
After having our brunch at a coffee shop in Sekinchan, we proceed to the paddy field.

Paddy harvester doing their work.



I wanted to see the paddy in golden yellow. I guess my wish kinda came true. 🙂

Ready to be harvested!

Peace!

Pathway.

Next we visited a stall setup beside a house called Mango King.

We bought some mangoes back. Unfortunately I didn't get to taste them. My family gasak all. According to them the mangoes were delicious.

Then we visited a rice factory.

On the first floor of this building is the paddy gallery + museum. Admission fee is RM4.00. I didn't go to the paddy gallery instead I went to the rice shop at the ground floor.

Rice for sale. They are quite cheap. We bought some home especially brown rice.

I love this photo.

Bought sweetcorns from this uncle. Sweet and yum!

We encountered so many paddy harvesters there. It's the start of harvesting season after all.

That's my sis and in front of her are two paddy harvesters. It kinda remind me of Transformer. Can you imagine it?

I love this picture too. You get to see two faces of the paddy fields in Sekinchan. On the right is matured paddy while on the left is harvested paddy field. The sky was so blue which provide a beautiful backdrop. Oh I was so lucky!

Tali air. Hmm what do you call tali air in English?

Is it water irrigation?

Weeds.

There are lots of swiftlet houses at the paddy fields.

Next we visited La Familia Orchard. Water guavas were yummy.

Saw these cute puppies.

Passion fruit.

A different view of Sekinchan's paddy field seen from my eyes.

Goodbye paddy fields. I shall come back one day!
Our lunch were lackluster at Loong Hua Restaurant in Bagan fishing village. Crabs and mantis prawns were overcooked + charred while the oysters from the oyster pancake (oh chien) were so tiny. Saving grace were the steamed fish and coconut drink. Ohgosh!!!

Of course you need to buy some crackers home.

Boats at low tide. On the backdrop is the restaurant we had our lunch earlier.

With some time left, we head to Redang beach. This is a worship tree situated beside a Chinese temple. You throw the ribbon complete with your wishes onto the tree.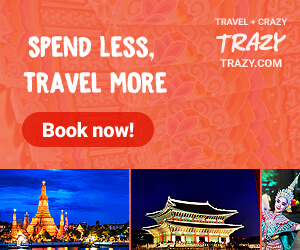 Unfortunately it was low tide. Couldn't play with the sea water.

Our loot from Sekinchan. Final stop was another fish cracker shop. Haha
Have you been to Sekinchan? Let me know which restaurant in Bagan fishing village serve yummy food.