Moonlight Drawn By Clouds is a coming of age fusion sageuk drama serving cute romance as its main dish, friendship and growing-up as the close banchan (sides) and political issues as the garnishes. Its success is a MAJOR MAJOR surprise to everyone! Who would have thought this historical drama helm by 5 main casts under the age of 25 can beat out its competitor (I'm sure you know who). Certainly not me.
Tsk: Moonlight Drawn By Clouds concluded a week plus ago and since then I've been having a tough withdrawal. Didn't know I will be feeling this way. To calm my soul, I've been following their news from fan sign event to wrap party to their Cebu vacation and now reading their post-drama interviews. I know I need to finish this review to give it a good closure. Certainly my love for this drama will go on forever! (or until another good one replaces it)



Lee Yeong is Park Bo Gum's breakout role.
I went into this drama without any expectation except for the fact that I love sageuk (Faith, Dong Yi) and the cross-dressing element. I also knew all the main casts beforehand except Jin Young. For Park Bo Gum, I first noticed him in Wonderful Days back in 2014. His portrayal of the young Kang Dong Suk blew my mind plus I've always love the saturi (regional dialect) that they used in that drama (it's Gyeongjoo, Gyeongsangbook-do but sounded quite similar to Busan/Gyeongsangnam-do). Although I like his acting, I concluded he's still raw & young (not old enough for this noona to fangirl – LOL) but certainly an actor to look forward to as he matures. I also watched Naeil's Cantabile but my eyes were only for Shim Eun Kyung and Joo Won. I dropped Hello Monster very early as I'm not invested with the story. And yes I saw The Producers where he cameo as himself. I also watched Bridal Mask (2012) but has no recollection of him. As the premier of this drama near, I heard lots of news about him… especially after his success with Reply 1988 (I haven't watch this and not sure if I ever will). So I was thinking: "So this boy is getting more and more popular. Let's see if this noona's heart will be swept away by him in this new drama?". So what happened? Bogummy magic/effect certainly is no joke! LOL

For Kim Yoo Jung, I've seen her in Dong Yi and Tale of the Fox's Child and knew this child turned beautiful teenager actor can certainly act. For Kwak Dong Yeon, he entertained me in My Husband Got a Family (2012) as the hilarious Bang Jang Goon and then later in Inspiring Generation (2014) as the young Shin Jung Tae. And lastly for Chae Soo Bin, I saw her in House of Bluebird, not really impressed though. All in all they certainly have grown up well and I'm delighted to have the opportunity to watched them stamp their talents in this wonderful drama.
This drama is KBS's second most popular mini-series drama of 2016 after Descendants Of The Sun. It started with 8.3% and 8.5% ratings for episode 1 and 2. On its 3rd episode, the rating doubled and from there on it hovers near to 20% and eventually breaking 20%. Its highest episodes ratings are from episode 17 and 18 (finale).
Korean title: 구르미 그린 달빛
Korean romanization title: Gooreumi Geurin Dalbit
Literal title: Moonlight Drawn by Clouds
English title: Love in the Moonlight
Chinese title: 雲畫的月光
Running period in Korea: 22nd August 2016 to 18th October 2016
Runtime in Korea: Monday and Tuesday 10pm
Running period in KBS World: 23rd August 2016 to 19th October 2016
Runtime in KBS World: Tuesday and Wednesday 8.50pm
Total episodes: 18 + 150 mins Chuseok special (summary of episodes 1-8 & BTS clips on 16th Sept) + 85 mins special (BTS clips, unreleased footage & interviews after finale episode on 18th October)
Genre: Historical, romance, comedy
Moonlight Drawn by Clouds is loosely adapted from the web-based novel 구르미 그린 달빛 (same name as the drama); written by Yoon Yi Soo and beautifully illustrated by kk. It was first published on 4th October 2013 and concluded on 10th October 2014. This link will bring you to the web novel site. Certain chapters are available for free but you will need to pay to get the complete volume. And unfortunately it's in Korean. Paperback books (a total of 5 books) are also available (also in Korean). Official Instagram of 구르미 그린 달빛 윤이수 Yoon Yi Soo novel: https://www.instagram.com/gurumidal/
Synopsis from KBS World:
There is a crown prince who falls in love with his political eunuch. Yet, Lee Yeong, the prince, knows he cannot possibly propose his feeling. Meanwhile, Hong Ra On, the subject, is scared she might show herself in true colors. What are they? Friends or lovers? Should they not have met each other?
Cast:
Park Bo Gum as Lee Yeong
Kim Yoo Jung as Hong Ra On/Hong Sam Nom
Jin Young as Kim Yoon Sung
Kwak Dong Yeon as Kim Byung Yeon
Chae Soo Bin as Jo Ha Yeon
Jung Yoon Suk as Lee Yeong (young)
Kim Ji Young as Hong Ra On (young)
Lee Hyo Je as Kim Yoon Sung (young)
Noh Kang Min as Kim Byung Yeun (young)
Royal family:
Kim Seung Su as King Sunjo
Han Soo Yeon as Queen Kim (Kim Hun's daughter)
Jeon Mi Sun as Sookui Park
Jung Hye Seong as Princess Myungeun
Heo Jung Eun as Princess Youngeun
Seo Jung Yeon as Queen Yoon (Lee Yeong's mother)
Kim clan:
Cheon Ho-Jin as Kim Hun (Kim Yoon Sung's grandfather)
Park Chul Min as Kim Ui Gyo
Bang Joong Hyun as Kim Geun Gyo
Jo clan:
Lee Dae Yeon as Jo Man Hyung (Jo Ha Yeon's father)
Eunuchs:
Jang Gwang as Eunuch Han
Lee Joon Hyuk as Eunuch Jang
Tae Hang Ho as Do Gi
Oh Eui Sik as Sung Yeol
Jo Hee Bong as Eunuch Sung
Choi Dae Chul as Ma Jong Ja
Kim Yeo Jin as Kim So Sa (Hong Ra On's mother)
Jung Hae Kyun as Hong Gyeong Nae
Ahn Nae Sang as Jung Yak Yong
Ahn Se Ha as Jung Duk Ho (the reason why Ra On & Lee Yeong met!)
Jung Yoo Min as Wol Hee (Princess Myungeun's court lady)

Princess Myungeun and her Prince Charming, Jung Duk Ho.
Cameo:
Cha Tae Hyun – episode 1 as servant
Cho Yeo Jeong – episode 1 as noble lady
Jung Yi Rang – episode 1 as gukbap lady
Lee Moon Sik – episode 1 as man who castrates
Kim Seul Gi – episode 18 as eunuch trainee
Moonlight Drawn by Clouds official social media:
Official Twitter of 구르미 그린 달빛
Official Instagram of 구르미 그린 달빛
Official Facebook of 구르미 그린 달빛
I love everything about Moonlight Drawn By Clouds opening theme. I'm not sure why they never shown it in KBSWorld (or maybe they did and I forgot about it?).

Episodes titles:
Episode 1: Moonlight Destiny 달빛 인연
Episode 2: The Path to You 너에게로 통(通)하는 길
Episode 3: I'm Behind You 후아유 (後我有) – 너의 뒤에 내가 있다
Episode 4: After the Play Ends 연극이 끝나고 난 뒤
Episode 5: Tell Me Your Wish 소원을 말해봐
Episode 6: When I Want to Tell Untold Secrets 말할 수 없는 비밀이 말하고 싶어질 때
Episode 7: Confession 고백
Episode 8: You Don't Know Anything 잘 알지도 못하면서
Episode 9: The Moment the Door of My Heart Opened 마음의 빗장이 열리는 순간
Episode 10: Like a Fairy Tale 동화처럼
Episode 11: A Promise 약속
Episode 12: Faith Becomes Destiny 믿음은 그대로 운명이 된다
Episode 13: Fondly, Goodbye 다정하게, 안녕히
Episode 14: Misty Road 안갯길
Episode 15: Lies That Seem Like the Truth 그 모든 진짜같던 거짓말
Episode 16: The World That You Dream Of 당신이 꿈꾸는 세상
Episode 17: The End for the Beginning 시작을 위한 끝
Episode 18: Moonlight Drawn By Clouds 구르미 그린 달빛

This girl is so pretty!
From here on spoiler… you've been forewarned!

Park Bo Gum as Lee Yeong.
Can I say that he's the most swoony crown prince 세자저하 ever in Korean dramaland? Oh yes! He has that royalty aura when he dons the crown prince rob. Plus he fits into this crown prince role like a glove. Not even once I thought of him as Park Bo Gum. It's only after the camera stop rolling and we were shown the BTS clips, that I realized… ohh that's right he's Bogummy!

Charismatic, handsome, cheeky, dreamy, charming, mesmerizing, optimistic, smiley, cute, pouty, sneaky, athletic, devoted… these are what he is and more!

For me, he's the best thing about Moonlight Drawn by Clouds. Of course being good-looking is one of his traits. But his most priceless quality is his super emotive facial expression (especially the eyes). He can show you anguish, sad, surprise, doubtful and happy just by micro expressions (example beginning of episode 8). No words needed. That was what blew me away. That was why Moonlight Drawn by Clouds were such a delightful viewing pleasure. This is why he shines the most in this drama (the moon) and why we the viewers (clouds) were drawn to him. This kind of talent is hard to come by, even for seasoned actors.
And because of this, Kim Yoo Jung pales quite a bit in comparison to him. During those sad and worrisome episodes, sometimes I wish I can go into the drama and shake Yoo Jung up a bit. "Don't just show one or two standard expression when you're sad, do more!" is what I would say. She did good in those happy and silly scenes though. Another two emotive actors in this drama are the evil Queen played by Han Soo Yeon and cute Princess Youngeun.

I only have one complain regarding Park Bo Gum as Lee Yeong. He smiles a lot when he was falling in love with Ra On. At one point of the drama, he smiles so much in a single episode that I suddenly saw a smiling clown-like face on him. Haha

Kim Yoo Jung as Hong Ra On/Hong Sam Nom.
Having to disguise herself as a boy since little (no thanks to dad being a rebel), she grows up as a tough kid. I love her chirpy and positive self in the earlier episodes.

Kwak Dong Yeon as Kim Byung Yeon, crown prince's childhood friend and bodyguard.
I actually love how Ra On addresses him; Kim Hyung! 😜
He's one that always wear dark hanbok. Where does his loyalty lies? Crown prince, Baekwoonhwe (White Cloud Society) or perhaps Ra On?

Jin Young as Kim Yoon Sung, crown prince's childhood friend. Their relationship: frenemy. Jin Young brought the character Kim Yoon Sung to life from start to end. I never once doubted him. Born into the wrong family, he's determine to paint his own path.

Chae Soo Bin as Jo Ha Yeon. Her character came late into the game, got disliked by many (yes including me) and although the ending for her character was satisfactory, I can't help but feel a bit pity for the actress herself (more so than her character Jo Ha Yeon).
The chemistry between the two leads…

whether it's during filming

as Lee Yeong (crown prince) and Hong Ra On/Sam Nom
or

as Park Bo Gum and Kim Yoo Jung

when the camera stops rolling… it's smacking adorable and perfect! Ahh youth…

You staring at me.

Me staring at you.

Perfect for each other!

We all wanted the Lee Yeong-Yoon Sung-Byung Yeon bromance to happen, it almost did but eventually fizzle off. Thankfully we were presented with this Lee Yeong-Byung Yeon bromance, almost heart-wrenching but beautiful friendship any man can ask for.
The thing is you see Moonlight Drawn by Clouds plots are really simple but due to the combination of great acting, directing, writing, cinematography, lighting, choreography, music score, costumes… everything became extra special. Especially… Park Bo Gum's breathtaking acting as Lee Yeong from start to finish.
Things that Moonlight Drawn By Clouds did right from the beginning to finale:
1. Cast the right actors (everyone) with smashing chemistry (not only the lead, everyone!).
2. Beautiful posters.
3. That weird-but-so-good dancing Bombastic teaser for a sageuk/historical drama (really?). Yes really.
4. Engaging story at the start (the hook!).
5. Those powerful lines at each episode ending.
6. Resolving conflict in one single episode and never draggy (in those earlier episodes).
7. The color (not sure how to explain but they always pop) and cinematography are jjang!
8. Good-looking costumes.
9. Lovely OSTs and how they were used to add more umph to any particular scenes.
I'm particularly fond of the "soundless" effect used in certain scenes.
I LOVE episode 1 to episode 8. It's the start of episode 9 that I began to find the flow a little out of place. My Moonlight fever diminished (like, not love) by episode 11 but began to flame back to life in the last two episodes.
The main reason I find the episodes suffered from mid to nearly the finale were due to the way how Hong Ra On were written. It's like Ra On suddenly loses her spark. Yes, I understand she's in the palace so she needs to stay under the radar and the fact about being rebel's daughter. I'm not telling her to keep smiling (tsk though she's been doing that in the early episodes while in the palace), all I want is a more pro-active role in the story's flow and more 3D emotion from Kim Yoo Jung. Even with these circumstances (in palace & as rebel's daughter), I believe the writing can actually be better. One of the writers, Kim Min Jung actually addressed about Hong Ra On in her interview. You can read it here.
One thing I'm absolute happy about is that the drama were able to tie all the lose ends nicely… albeit in quite a rushy fashion unfortunately. For one, Yoon Sung's last moment were WAY TOO RUSH. When I watched it the second time, I thought it was okay though. I'm fine with the drama not showing Yeong, Ra On and Kim Hyung mourning his death because I knew they have ran out of time by then haha. If only they have cut some of the angsty bits in earlier episodes, Yoon Sung's dying scene would have enough time to play out beautifully and more umph. About him dying or not at the end, it has been discussed by many. In fact Jin Young wanted the character to die if I'm not mistaken. With regards to the flow of the story, I thought for him dying cheaply like that was such a waste. But if they had played out his fall wonderfully, then it would have been worth it.
I am also a little disappointed that we only get to see Ra On wearing lady's hanbok at the last few minutes of the finale. That floral hanbok were absolutely gorgeous and deserves more time and so does Kim Yoo Jung because she looks so pretty in hanbok. When I invested in this drama, I predicted Ra On would be wearing female costume after 3/4 of the way. I was so wrong. Hahaha
I know most of the viewers wanted Ra On to marry Yeong, but I thought the ending given to us is the most fitting ending. Why? Moonlight Drawn By Clouds has always been about two things. His love for Ra On and his journey to making a new Joseon. His wish to make a nation where women can live as women and kids can live as kids echoes the ending. I'm glad that the drama writer chooses not to make Yeong leave the palace and live with Ra On outside the palace (like the web novel) because it would be illogical, you know going against the making a new nation theme since this drama has been building that story from episode 1. Of course I don't know the whole web novel story. Maybe in the web novel, he was able to make a new nation too after leaving the palace? Ahh I don't know. Of course if the drama had more time, I also want to see Ra On marrying Yeong and have twins just like the web novel. Well, I guess we just have to imagine it!
I'm fine with this drama diverting from the novel or history (a bit shocked actually with the back-from-death Hong Gyeong Nae-this man is real! and Lee Yeong being king). At the end of the day, I can only conclude that Moonlight Drawn by Clouds gave us a great smacking beginning and ended with the most beautiful cosmos-filled scenery with the kiss that everyone wanted. And they live happily ever after.
The drama wouldn't have achieved what it is without the supporting cast and those working effortlessly behind the scene. This is the first drama that I followed some of the main casts, supporting casts and crews via social media. It made me realized, the kind of hard work one had to pull through especially during live shooting. The determination, guts, teamwork and not to mention their sheer talents, I bow to you guys!
Despite some flaws here and there (which Korean dramas doesn't have it, right?), I find Moonlight Drawn by Clouds very enjoyable and is one of the most beautifully produced sageuk drama ever! I'm glad to be a part of this mania be it the drama itself or Park Bo Gum. 😛
I plan to re-watch it soon to see how I feel the second time around.

"You are the Ra On who filled my world to the brim" says Lee Yeong 💝 ohh and also Byeong Yeon, my most trusty friend!
Did you noticed…
1. The moon (moonlight) and clouds are shown in certain significant scenes especially when it involves Yeong, Ra On, Byung Yeon and Yoon Sung.
2. Yeong, Ra On, Byung Yeon, Princess Myungeun, Jung Duk Ho and lantern girl had their lantern wishes fulfilled except Yoon Sung who didn't make a wish (he did arrived late but because he had appointment with Ra On after the lantern festival). Perhaps this was a telling sign of Yoon Sung's fate. We were never shown about Jo Ha Yeon's lantern wish.
My favorite Moonlight Drawn By Clouds scenes:
1. The rain scene in episode 4 where both Yeong and Ra On take shelter under the same hut not knowing each other's identity. The whole rain scene were played out beautifully, from standing just a few steps apart looking at the rain, to both feeling the rain with their fingers and eventually Yeong talking to Ra On and finally that gaze I so love he gave upon her aka mysterious lady. The fact that Ra On is covered with hanbok looking like a lady and Yeong doesn't know it's her… argghh.
2. Yeong, Ra On and Byung Yeon riding into the sunset with Misty Road song playing in the background in episode 6 ending. I don't know why (probably because he said 'him' not being by his side makes him angrier, like he'll go crazy and therefore asks 'him' to stay by his side), I just love that scene and the song together. It gives off the tomorrow will be better vibe…
3. The whole of Lee Yeong rescuing Ra On scene when she fell into the palace's pond in episode 5. It was just breathtaking seeing how graceful Bo Gum is underwater and Ra On looking perfect. This is the best underwater rescue scene ever!
4. The confessing scene using sign language in episode 9. The sincerity, the romantic meaning behind the sign and his magnetic gaze!

I… like… you. No. I love you. So please don't leave, and stay by my side.
5. In episode 1 when they had fallen into the pit, the scene where Yeong suddenly grab Ra On and was staring at her with that swoony look for just a second or two but felt like eternity to me. It was there I felt a rush of emotion. I think that's when I concluded I will like Park Bo Gum a lot.
6. Starring contest in episode 6 and 16. The look he gave her… OHMYGOD! Such emotive eyes. And the next scene where it pans out showing both staring at each other… I love it!!!
7. Ending scene in episode 18 finale. Should I say more? Yes, I think I should. We get the ending we want (happy together forever) coupled with their pastel couple hanboks, walking hand in hand in a field of beautiful cosmos with a sweet kiss to end it. 💗💞💝
8. Lantern scene in episode 5. Epic because of the cinematography, the fact that the extras were actually drama's crews, the colorful lanterns, the pop of color from both Yeong's and Ra On's hanboks and especially because Yeong's said 불허한다. 내 사람이다. I disallow it. He's my person.
9. Ra On's dancing scene in episode 4. It was beautiful, graceful and poignant. You did real great Yoo Jung! This is also the scene where we were introduced to 그리워 그리워서 Because I Miss You (humming version) where it drove everyone (I mean the viewers) crazy. Crazily in love with the humming! Such a beautiful piece.
10. Yeong, Ra On and Byung Yeon having chicken feast in front of Jahyeondang in episode 2. They discuss about the crown prince's nickname and we get to see Byung Yeon burst out laughing. Yup it's the only laugh we got from him in the entire drama. This is also the scene where many of us wanted to see again in the finale.
Although the finale didn't present us that scene again, it was shown in the last making whereby the three of them had a jolly good time eating a big fat chicken. Also at the start of episode 18 finale (in South Korea only I believe, because I didn't saw it in KBS World), we were given this shot:
11. From Ra On finding Silver Spoon in crown prince's private library to that signature "이영이다. 내이름. It's Lee Yeong. My name." scene in episode 3. The build up to the introduction… Gah I love it!
12. The scene in episode 4 where Yeong cheekily stand as tall as possible (by tip-toeing) so that Ra On have a hard time placing the hat on him. However Ra On came crashing on his chest (not bad haha) and he looks ridiculously cute and funny. This is also not bad for a backfired plan! (Ra On's point of view)
Other favorites are:
a. The kiss cheek as punishment scene in episode 10.
b. Every scenes where Yeong sticks his arms out when Ra On is dressing him. It's as if he waited for a hug. Of course, the fans wanted this kind of hug too but it never came in the drama. Good news is Bo Gum actually hugged Yoo Jung during the BTS clip.
c. The scene where Yeong smiles after Ra On closes her eyes and then he kisses her in episode 7. I never thought she would close her eyes (judging on her situation) and him giving that smile. Weeee!

Dressing crown prince. I'm sure many girls would want this job.
Memorable Moonlight Drawn By Clouds lines :
Note: Some lines were source from dramabeans.com
Episode 1:
반갑다 멍멍아.
Nice to see you, meong meong-ah.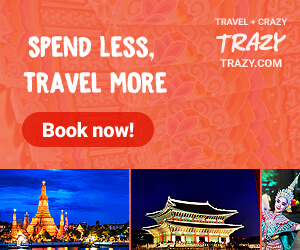 I saw the BTS for this scene. When this three youthful friends laughed and smiled, I felt good. 🙂
Episode 3:
No one likes the palace. It's only when you come to like someone in the palace that it becomes a livable place.
I didn't ask to be the Crown Prince, but I can decide what kind of Crown Prince I will be.
이영이다. 내이름. It's Lee Yeong. My name.
Episode 5:
말도 안되는 소리라는 거 잘 아는데.. 왜 자꾸 네게서, 다른 사람이 보이는 지 모르겠다. '어떤 여인'
I know this sounds absurd, but I don't know why I keep seeing someone else in you. A woman.
네 소원 이뤄달라는 게 내 소원이다.
My wish is for your wish to be fulfilled.
불허한다. 내 사람이다.
I disallow it. He's my person.
Episode 6:
너를 보면 화가 나. 헌데 안되겠다. 보이지 않으면 더 화가 나 미칠 것 같아. 그러니, 내 곁에 있어라.
I get angry when I see you. But it won't do. Not seeing you makes me angrier, like I'll go crazy. So stay by my side.
Episode 7:
You may just be one of hundreds of the king's court ladies, but to me, you are the whole world!
That is the gaze of a man looking at his lover.
Before I am the crown prince, I am one person, and one man. That I love you, that is my answer.
I mean to give it a try, this bad love.
Episode 8:
세상에서 내가 딱 한 사람을 믿어야 한다면, 그건 너다.
If there were exactly one person in the world I had to trust, it's you.
이제 세상에서 가장 귀한 여인으로 대할 것이다. 그리해도 되겠느냐.
From now on, I will treat you as the most beautiful woman in the world. May I do that?
Episode 9:
Sign language (watch it!)
Episode 9:
라온아. Ra On-ah.
Episode 10:
Yeong on giving Ra On piggy ride "How can you be as light as feather?" Ra On teases back "I can feel your hands trembling."
I don't like the story you told me. I will change that story. Those two lived happily together for a long, long time. Like us.
Episode 11:
만약에 말이다… 아주 힘겨운 순간,무언가를 놓아야 한다면 그게 나여서는 안 된다. 약조할 수 있겠느냐?
If, in a difficult moment, you must let something go… that must not be me. Can you promise me that?
I think my wish has been fulfilled now. My wish asking for your wish to be fulfilled. I've found your mother.
Episode 12:
Is that you, Byung Yeon-ie?
Episode 16:
Byung Yeon-ah.
Episode 17:
세상에서 딱 한 사람만 믿어야 한다면, 그건 바로 너다
If I only had one person in the world that I could trust, it would still be you.
Episode 18:
넌 내 세상을 가득 채운 라.온.이니라.
You are the Ra On who filled my world to the brim 💝
Moonlight Drawn By Cloud costume:

And how can I not talk about the prettiness of Moonlight Drawn By Clouds' hanboks? Lee Yeong's hanboks are all beautifully made (yup, they are made according to Bo Gum's size). The beautiful structured and lovely colors (vivid, pastel) hanboks, from his crown prince robe and nightgown to all his out and about rendezvous over the palace wall, ahh so pretty 😍 that even made me envy of his costumes! All the hanboks fit Park Bo Gum so well plus the way he carries himself (beautiful posture) in hanboks are more reasons why we love the character Lee Yeong so much. I like it when he walks with both hands behind.

Ra On is mostly in male disguise throughout the drama. The only time she is in female hanboks are during the dancing scene, when she shows her real self to the prince and that breathtaking floral hanbok in the ending (couple hanbok with King Yeong!). And we all know we could be made catching more breath if she were given more chances. Her female hanboks are ethereal (especially the dancer's costume and finale). They sure are not regular yesteryear design but more of a fusion between the past and present.

At the beginning of the episode, Lee Yeong's and Ra On's outfit are in contrasting color and vivid.

By the time they got together, they are wearing couple hanboks and this ending photo with their pastel floral hanboks on both of them are just heavenly.

Have you ever noticed that most of Kim Yoon Sung's hanboks are more elaborate than the crown prince? Because Jin Young slouches sometimes and he's thinner, the hanbok looks less impressive on him in my opinion.

Kim Hyung on the other hand is always in dark robes. Gat, this mystery man!
Favorite Moonlight Drawn By Cloud OSTs:
1. Both 이영 and 라온 version of 그리워 그리워서 Because I Miss You by Hwang Chi Yeul & Beige
2. 다정하게, 안녕히 Fondly, Goodbye by Sung Si Kyung
3. 안갯길 Misty Road by Ben
4. 내 사람 My Person by Park Bo Gum
5. 구르미 그린 달빛 Moonlight Drawn by Clouds by Gummy

Lovely OST covers for all 12 songs.
Things to note about Moonlight Drawn by Clouds drama-novel:
1. The novel writer Yoon Yi Soo wrote the character Lee Yeong based on real life Crown Prince Hyomyeong (a gifted prince in literature and arts. He is handsome too. Unfortunately his life ended very early). Although the novel is a fiction by itself, she injected historical event/persona into her work as she loves history. You can read her translated interview here if you're interested to know more about this writer.
2. To translate the drama into fictional form (divert from history), the PD wanted to change the name 'Lee Yeong' totally. However the writer and Park Bo Gum insisted on keeping the same name. Eventually Lee Yeong's name in Hanja (Chinese character) were changed but the Hangul characters remain the same. Crown Prince Hyomyeong's birth name Lee Yeong in Hanja is 李旲. In the drama, Lee Yeong's Hanja is 李韺.
Since this drama is a fictional story loosely adapted from the novel and therefore history, we shouldn't have referenced the novel with the drama. Oh the angsty and agonizing feeling on those past episodes! But then the whole viewing journey wouldn't have been the same without those references as well. Don't you think so?
Moonlight Drawn by Clouds 구르미 그린 달빛 drama filming/shooting locations:
1. Gyeonggijeon Shrine 경기전
Several scenes at bamboo forest and the building called Jeonju Sago (Jeonju Historical Archives) 전주사고(全州史庫) where Yeong punishes Ra On with a kiss after she hurts her leg in episode 10.
Address: 44, Taejo-ro, Wansan-gu, Jeonju-si, Jeollabuk-do (located inside Jeonju Hanok Village)
전라북도 전주시 완산구 태조로 44 (풍남동3가)
Website: http://english.visitkorea.or.kr/enu/ATR/SI_EN_3_1_1_1.jsp?cid=264419
I passed by Gyeonggijeon Shrine when I visited Jeonju.
2. Jeonju Hyanggyo 전주향교
The building 대성전(大成殿) is where the day dance practice (episode 4) were held. The tree where Ra On rested alone (not with Yoon Sung) and then at dust with Yeong in episode 9 is also shot here. The building Myeongryungdang 명륜당(明倫堂) is 자현당 Jahyeondang in Moonlight Drawn by Clouds – the place where the 3 childhood friends spent their time and also Ra On's and Byung Yeon's sleeping quarter.
Address: 139, Hyanggyo-gil, Wansan-gu, Jeonju-si, Jeollabuk-do (located inside Jeonju Hanok Village)
전라북도 전주시 완산구 향교길 139 (교동)
Website: http://english.visitkorea.or.kr/enu/ATR/SI_EN_3_1_1_1.jsp?cid=264422
See my visit to Jeonju Hyanggyo here.
3. The climb (stairs) upon the hill to Omokdae overlooking Jeonju Hanok Village
Byung Yeon contemplating his choices while this awesome view were shown at sunset and Ra On resting by a tree when Yoon Sung comes find her in episode 10.
Address: 55, Girin-daero, Wansan-gu, Jeonju-si, Jeollabuk-do
전라북도 전주시 완산구 기린대로 55 (교동)
Website: http://english.visitkorea.or.kr/enu/ATR/SI_EN_3_1_1_1.jsp?cid=1265332
See my visit here (it's really beautiful!).
4. Munheon Confucian School 문헌서원
The scene in episode 10 where Yeong piggyback Ra On at night. I'm actually surprise to find out the day (see no. 1) and night scene were shot at different place because the building where Ra On waited for Yeong upon hurting her leg look the same. In actual fact they are not.
Address: 66, Seowon-ro 172beon-gil, Gisan-myeon, Seocheon-gun, Chungcheongnam-do
충청남도 서천군 기산면 서원로172번길 66 (기산면)
Website: https://english.visitkorea.or.kr:1001/enu/SI/SI_EN_3_1_1_1.jsp?cid=1352662
5. Gudeurae Sculpture Park 구드래조각공원


Episode 18 (finale) ending beautiful cosmos field scene.
Precise location: Look for 신리 Sin Ri road (it's across the 백마강 Baekma river; opposite Gudeurae Sculpture Park)
Address: 60, Naruteo-ro, Buyeo-gun, Chungcheongnam-do
충청남도 부여군 부여읍 나루터로 60 (부여읍)
Website: http://english.visitkorea.or.kr/enu/ATR/SI_EN_3_1_1_1.jsp?cid=1391101
Additional info: The word cosmos comes from Greek word κόσμος, means a balanced universe. How aptly is the meaning of cosmos used in the drama ending? Rightly so! And the fact that they usually bloom twice a year and only once in season (during late summer and fall)… coinciding with the drama ending time (October) is just perfect!
My goal is to one day visit this cosmos field on 18th October (drama finale)
Photo credit: https://www.instagram.com/p/BL5b_6MBkCd/ @ su_young7
I only cover some Moonlight Drawn by Clouds filming locations here. For more filming sites go visit Flyhoneystars. She did a more thorough investigation.
Visit Korea also published a post on Moonlight Drawn by Clouds filming sites.
Interesting Moonlight Drawn by Clouds related blogs:
1. Lots and lots of discussion and dissection about Moonlight Drawn by Clouds. Thoroughly enjoyed reading https://mdbcblog.wordpress.com/!
2. Discussion on Moonlight Drawn by Clouds fashion especially:
Lee Yeong: https://eukybearlovesdrama.wordpress.com/2016/09/10/moonlight-drawn-by-clouds-fashion-crown-prince-lee-yeong/
Hong Ra On: https://eukybearlovesdrama.wordpress.com/2016/09/11/moonlight-drawn-by-clouds-fashion-hong-ra-on/
Kim Yoon Sung: https://eukybearlovesdrama.wordpress.com/2016/09/14/moonlight-drawn-by-clouds-fashion-kim-yoon-sung/
3. Can't get enough of Bombastic? Check out here to see video clips and photos from fans showing Park Bo Gum and Lee Joon Hyuk dancing to Bomba (by Jessy Matador) at Gwanghwamun.
Extra candy:


So pretty!!! 😍
Taken at the rating promise fan sign event. FYI, the hanboks that Park Bo Gum and Kim Yoo Jung wore here is the same one with the episode ending. And both wore their bracelets as well.
I will end this post with the super entertaining one-of-a-kind Moonlight Drawn By Clouds promoting teaser. Yup, the Bombastic dance! I'm 100% sure this is one teaser that most fans had and will replay over and over and over again… it's so fun and cheeky. Enjoy yo!
p/s: A special shout out to Eunuch Jang played by Lee Joon Hyuk. You're one of my favorite eunuch!
Photos from KBS & FNC.