Beware extra long post…
After accomplishing our cherry blossom mission at Jinhae and visiting some interesting places in Busan, it's now time we head to another location. This morning we are going to Jeonju. From my investigation before this trip, I found out you can take bus at Busan Central Bus Terminal to Jeonju. However while I was in Seobu Bus Terminal (while buying bus ticket for Jinhae), I found out there is bus to Jeonju too. Seobu Bus Terminal is nearer to my accommodation compared to having to travel to Nopo metro for Busan Central Bus Terminal.
We checked out from Dynamic Guesthouse and reached Seobu Bus Terminal near Sasang metro few minutes before 8am. Managed to buy 9am bus tickets to Jeonju. While at the bus terminal we also topped up our T-money cards.

Our bus tickets from Busan Seobu Bus Terminal to Jeonju @ 17,000 won pax (RM51.00). It's a jikaeng (직행) bus which goes straight to its destination.

The bus departed right on the dot and stopped at resting area at 10.35am for 10 minutes. Quickly we go release ourself but too bad we don't have time to walk around the resting area.

We arrived at Jeonju Intercity Bus Terminal at 11.50am. That's almost 3 hours bus ride. Not bad at all.
We then took a taxi to Jeonju Hanok Village 전주한옥마을. Hanok is Korean traditional house. In Jeonju, there's an area full of hanoks situated in Jeonju Hanok Village. Actually Seoul has hanok too (at Bukcheon) but I choose to go to Jeonju to experience this as the hanoks in Bukcheon are more modern (been renovated). Even then some of Jeonju's hanok are quite modern too. Fyi Jeonju Hanok Village is the largest Hanok village in Korea. It's been my dream to stay in a hanok and now my dream had came true. Next time I want to stay in a true un-renovated hanok.
The taxi driver didn't know the location of our guesthouse, hence he called the owner (phone number provided by me of course). He can actually key in the phone number to his GPS but I'm not sure why he didn't. Anyway the ride cost 4,700 won (RM14.10).
Once we reached Bukyungdang Hanok Guesthouse 부경당 we were greeted by the owner, Mr Lee. He's a really friendly and funny guy and his English is quite okay. Though sometimes he doesn't understand us. He stay in the guesthouse too with his wife and baby. Right away he brought out local Jeonju snack and moju 모주 (Jeonju's mild liquor-makgeolli+herbs which include cinnamon) and ushered us to sit on the floor to enjoy them. While enjoying the yummy snack+alcohol, he explained to us things we should know about Jeonju Hanok Village. He even recommended some eating places too.

Small alleyway to Bukyungdang Hanok Guesthouse. One of the bicycle belongs to Mr Lee.

This is where we'll be staying for 2 nights. Mr Lee named each of the room with name of famous tourist attraction in Jeonju Hanok Village. How clever. Our room name is Pungnammun (gate of a fortress). It's the one in the middle of this picture under the large signboard.

The small kitchen. You can't cook in there. There's a fridge, water dispenser and sink. Ohh and plates too.

The mini garden.

Nice! The moment I saw this guesthouse in the internet, I knew I wanted stay here.

View from our room to the yard.

Hi! That's me.

Our humble room. It's an ondol room (underfloor heating). Room per night is about 95,000 won (RM285.00). There's a flat screen TV, air-cond and private bathroom. Yeah very simple. I booked through Agoda. If you know Korean, you can head to http://www.bukyungdang.com/ (Update 2017: looks like his website is no more) and deposit the money to Mr Lee account which is cheaper.

Korean pillows and blankets. I bought one of these pillow when I visited Korea the first time. Until today I've only used it a couple of times. Sayang ma.

Toilet area.

Shower area.
Overall, I totally enjoyed my stay here. The place is beautiful, clean and gorgeous. It's located at the entrance of Jeonju Hanok Village and near to the Tourist Information Center. All attractions are within walking distance. I would love to stay here again… perhaps during winter or autumn. 🙂
After we rested for a while we head out to find food. It's 12pm+. Actually we needn't to find food as Mr Lee already suggested a restaurant. We had real delicious kalguksu, mandu and jjolmyeon at Veteran Restaurant. Do read my review or see the yummy food we ate by clicking the restaurant link.
Then we went to Jeonju Tourist Information Center which is just a minute from our accommodation and inquire about buying KTX train tickets to Seoul. The officer helped us write the direction to Jeonju Station in Korean. So we showed the piece of paper to a hailed cab. FYI, after Jeonju, we are going to Seoul (Yongsan). We choose to go by train (KTX – Korea Train eXpress aka Korea's high-speed train) since we've experienced taking buses. And because we are going to Seoul on a Saturday (weekend), it is advisable to get the tickets as early as possible. This day (day 6) is a Thursday.
The cab fee from Jeonju Hanok Village to Jeonju Station cost 5,400 won (RM16.20).

This is Jeonju Station 전주역 (train station). My picture doesn't do justice. It's much more prettier. Jeonju Station is a small and humble train station.

Our KTX tickets from Jeonju to Yongsan (Seoul) @ 32,900 won pax (RM98.70). We couldn't get side by side seatings but thankfully it's still in the same coach.
Then we went back to Jeonju Hanok Village by cab again. This time the cab fee cost us 6,000 won (RM18.00). After that it's time to explore the hanok village by foot.

Hanok house at Jeonju Hanok Village.

Cute signage.

More cute signage.

This 500 years old Zelkova tree is called Dangsan tree.

Map of Jeonju Hanok Village.

The wall of this hanok is made of red clay.

Chinese influenced hanok wall. The Chinese character is 'hei' which means happiness.

The entrance to Jeonju Hyanggyo Confucian School 전주향교. This school was established during the Joseon period. Little did we realized that this is also the filming location for Korean drama Sungkyunkwan Scandal.
Update: Jeonju Hyanggyo 전주향교 is the filming site for Moonlight Drawn By Clouds. The building 대성전(大成殿) – not shown in this post is where they have the dance practice ep 4. The tree where Ra On rested alone (not with Yoon Sung) and then at dust with Yeong in ep 9 is also shot here.

You can't help but wonder whether you've been here (from your previous life). Haha Those are students doing field study. This divine building is called Myeongryungdang 명륜당(明倫堂). In Moonlight Drawn By Clouds this building is 자현당 Jahyeondang; yup Ra On's and Byung Yeon's sleeping quarter in the palace!!! In the drama they switched/overlapped the building's plaque hence the Chinese characters are different when you compare the name between the drama and original.

'Day Month' gate 일월문(日月門) at Jeonju Hyanggyo 전주향교.

Jeonju Hyanggyo Hall 동·서양무(東西兩廡) at Jeonju Hyanggyo 전주향교.

Taking a break by arming ourself with an ice-cream each. Bliss. 🙂

On our climb up to Omokdae, we came to this stunning view. This is also the filming site for Moonlight Drawn By Clouds. For eg. Byung Yeon overlooking this view at sunset and Ra On resting by a tree when Yoon Sung come find her in ep 10.

This is the view of Jeonju Hanok Village. So beautiful right?

Our accommodation Bukyungdang is just around the corner (left side).

Pavilion at Omokdae.

Another view of the pavilion.

So pretty right?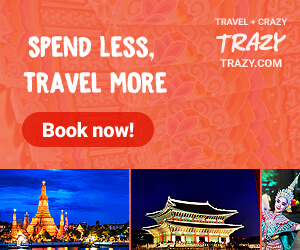 The pavilion is a nice place to take a rest.

This is Omokdae. According to Visit Korea, this is the place where Yi Seong Gye (who later became King Taejo, the first king of the Joseon Dynasty) stopped to celebrate his victory on his way home from a war with Japanese invaders at Hwangsan Mt, Unbong at the end of the Goryeo Era.

Cherry blossom aplenty here. 🙂

Written on the stone is Omokdae 오목대.

We then reached back the entrance of Jeonju Hanok Village. A large stone signage welcoming visitors.

The time was 6pm. The street near to the entrance is pretty much empty.

Lastly we stopped by at Jeonju Traditional Hanji Institute.

A lady making hanji 한지 (Korean paper).

These are hanji. I bought some souvenirs home from this hanji institute.

A cute puppy in the hanji institute.

See the rat beside his food bowl? Cute eh?
Lastly we head to our dinner place at Gain Makgeolli Restaurant. It's a very unique eating place. Click the restaurant link to see what we ate.

On the way we saw this 500 years old gingko tree.
After dinner we bought some strawberries (7,000 won) and kumquats (1,000 won) from a nearby shop. Then it's back at our guesthouse. That's it for day 6.
Here are my South Korea travelogue so far…
Incheon + Jeju-do Self Drive Day 1: MAS, Car Rental & Jeju Cherry Blossom Festival
Jeju-do Self Drive Day 2: Yeongsil Trail at Hallasan National Park (Part 1)
Jeju-do Self Drive Day 2: Jusangjeolli Cliff, Yongmeori Coast & Cheonjiyeon Falls (Part 2)
Jeju-do Self Drive Day 3: Yilin Pension & Seongsan Ilchulbong (Part 1)
Jeju-do Self Drive Day 3: Seopjikoji & Seongeup Folk Village (Part 2)
Jeju-do + Busan Day 4: Bye Jeju, Dynamic Guesthouse, Cherry Blossom at Dalmaji Road, Haeundae Beach & Gwangalli Beach
Busan + Jinhae Day 5: Cherry Blossom at Yeojwa Stream & Gyeonghwa Station (Part 1)
Busan Day 5: Jagalchi Market, Gukje Market & Dinner at Lotteria (Part 2)
Photos from Nikon D80 and Panasonic TZ-7.