My Europe travelogue so far…
London Day 1: Flying With MAS, Heathrow Connect & Piccadilly Circus
London Day 2: Covent Garden, British Museum, British Library & Phantom Of The Opera Musical
London + Rome Day 3: YHA Oxford Street, Gatwick Airport, easyJet & Tiring Rome
Rome Day 4: Six Beds, Colosseum, Roman Forum & Palatine Hill (Part 1)
Vatican City + Rome Day 4: Vatican Museum, Sistine Chapel, St. Peter's Basilica & St. Peter's Square (Part 2)
Rome + Pisa Day 5: Santa Maria Maggiore Church, Pensione Rinascente & Leaning Tower Of Pisa
Pisa + Venice Day 6: Piazza Garibaldi, St. Mark's Basilica & The Grand Canal
Venice Day 7: Foresteria Valdese, Libreria Acqua Alta & Thello Train
Paris Day 8: Hotel Andrea Rivoli, Palais Garnier & Raining
Paris Day 9: Paris Panoramic Views, Notre Dame Cathedral & Eiffel Tower
Paris + Versailles Day 10: Château de Versailles & Musée du Louvre
Paris Day 11: Roland Garros, Shopping & Seine River Sunset
Paris + London Day 12: Eurostar, Primark & Marble Arch
London Day 13: Borough Market, Tate Modern, House Of Parliament & National Gallery
Alert: Post loaded with 'pictas'!!!

Our sandwich breakfast from Marks and Spencer (bought the night before) @ £2.50 each. What an ingenious way to market for the Queen's Jubilee eh?

We departed at 9.30am and walked to National Gallery in 20 minutes. Spent some time at Trafalgar Square before the gallery opening time at 10am. Saw lots of drawn flags on the square and I saw Malaysian's flag. Wohoo. Remember we didn't have enough time to visit the shop at National Gallery the day before? That's what we're going to do today. After shopping for some really beautiful art postcards at National Gallery we hurriedly walked to Buckingham Palace for the Changing of the Guard at 11.30am.

This is Admiralty Arch. It's near to Trafalgar Square. This road called The Mall will lead you straight to Buckingham Palace.

5 minutes later we saw this… looks like something is going on there. I was like oh-oh…
Photo from TZ-7.

Ahh The Mall road is closed for the Bupa London 10,000 Run. So we detoured along Carlton House Terrace and Pall Mall road to reach Buckingham Palace.

Finally we arrived at Buckingham Palace, the official London residence of the Queen at 11.10am and the crowds is immense! Areas around the palace is in a little bit of chaos as they are building spectator stands and a stage for the Queen's Jubilee party.

Buckingham Palace gate.

Jubilee Greenway walkway plaque right infront of the palace gate. It's a 60km walking route with path links to the 2012 Olympics and Paralympic including attractions and parks.

This was where we 'play' sandwich with others.

It was a really warm morning… and we waited and waited and waited. Somehow I get the feeling there won't be changing of the guard activity that day because of the The Mall road closure due to the run. And I was right! But my sis insisted on staying on for another 15 minutes while I get myself out of the 'sandwich' (hahaha) and take cover somewhere else. We should have taken the clue and investigated more when we walked along St James park the day before and saw many Bupa ads. If we had known we would have changed our visit to Buckingham Palace to other day. But oh well what's done is done. Next time lo. 🙂

So this is what my sis managed to snap. Queen's guard on duty at Buckingham Palace. Hehe
Photo from TZ-7.

Here the guard is marching. We figured it's to relief tiredness for standing still too long. Ha!
Photo from TZ-7.

Buckingham Palace and a notice stating the hour and day for the next Changing of the Guard. It wrote there the next changing is tomorrow. I guess many people didn't noticed that. I told my sis earlier on but she didn't believe it.
Photo from TZ-7.

So with heavy heart we bade goodbye to the palace and head to our next destination. I had wanted to come the next day but my sis said never mind. Btw I find Buckingham Palace like a normal building only. Don't you think so? Oh ya the palace is open to the public from June onwards… to bad our timing is not right (we visited in late May).

This is Green Park, the park beside the palace.

We emerged at Hyde Park Corner where Wellington Arch stands.

This is the beautiful gate of the Wellington Arch. Nice ya.
Right before going into Hyde Park we stopped at the entrance for some ice-cream @ £1.50 each.

This is the Rose Garden in Hyde Park. The smell of the red roses remind me of the yummy Ispahan from Pierre Hermé . LOL.

A beautiful wood chair at Rose Garden.

We have these 2 very active ganders (male) chasing a goose. They were flapping the fountain water all over the place. Cute!

Beautiful purple flowers!

So pretty.

Lots of people hanging out and picnicking at Hyde Park.

Lovely purple tulips!
Photo from TZ-7.

This lake is called The Serpentine.

Swans at the The Serpentine.

We bought our lunch here at the Serpentine Bar and Kitchen.

Our mini-picnic at Hyde Park. Muffins (raspberry and chocolate) @ £2.50 each, lemonade @ £1.90 and cappuccino @ 2.80. The muffins are so-so only. After lunch, we doze a little bit. Thoroughly enjoyed my time at Hyde Park.

See these pigeons? So many of them. They're waiting for our food!!!

Then it's a short 10 mins walk to Harrods. One of the department store I've been looking forward to visit but then it's not as good as I imagined. It's upscale no doubt but not in a classy way. But then again I only visited the Food Halls and lower ground floor (for toilet break).
Photo from TZ-7.

Lots of people. It's like money is free here.
Photo from TZ-7.

Food halls area… the only place where photography is allowed.
Photo from TZ-7.

These are so cute… so tempted to buy one.
Photo from TZ-7.

Harrods bear and bread tins.
Photo from TZ-7.

Jam and confit.
Photo from TZ-7.

Chutney, pickle, mustard and ma'amite (haha)
Photo from TZ-7.

Queen's Diamond Jubilee and Royal Wedding chocolate boxes. They're on sale.
Photo from TZ-7.

Board games chocolate. Now this is cool.
Photo from TZ-7.

Queen's Diamond Jubilee collection. I bought the one on the right most (square tall box). It contained shortbread which was just so-so. The most cool thing about this box is that it's a music box! Cost £11.50. Didn't bought anything else as I couldn't afford it. Or more like I prefer to save $$ for some other thing like… clothes and shoes? Haha
Photo from TZ-7.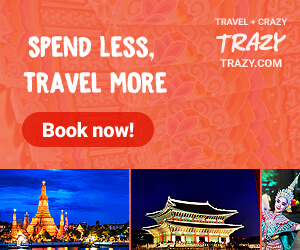 Another area of food halls.
Photo from TZ-7.

These sushi are so cute eh?
Photo from TZ-7.

Middle Eastern dishes. Besides Japanese and these, there are also Korean, Chinese, Indian, etc dishes.
Photo from TZ-7.

Mozzarella and Gorgonzola cheese.
Photo from TZ-7.

Meat and fish… ready for tapau. Haha
Photo from TZ-7.

Cakes.
Photo from TZ-7.

Chocolate truffles.
Photo from TZ-7.

More chocolates!
Photo from TZ-7.

Fudge.
Photo from TZ-7.

After coming out of Harrods, we went shopping at several other shops nearby before boarding this bus called the Routemaster at Knightsbridge Road. I've mentioned this bus the day before during my St Paul Cathedral rendezvous. It's a double decker bus and when the bus is not moving, it's so hot in there! Hahaha And yes you can use Oyster card in this bus. It cost £1.25 if you're using Oyster card.
Photo from TZ-7.

This is the Routemaster Heritage Bus Route 9 which we boarded. We alighted at Trafalgar Square stop.
Photo from TZ-7.
Then we walked to Wardour Street (just in front of Chinatown) for dinner. Dinner is at Four Seasons Restaurant. It's the place I've been dreaming about since college. They're famous for its roast duck.

My roast duck with rice @ £6.00. Seriously this is the worst dinner ever in my entire Europe trip. I've no complain of the service or ambiance but the duck which is said to be very yummy… how could it taste below par??? Only the skin is nice. The duck meat and the sauce… argghh! Even the roast duck near my home taste 10x better. AArgghh now I don't know why the heck I've been looking forward to it for so long. LOL And I couldn't even finish half of it.
Photo from TZ-7.

My sis' spare ribs and crispy pork with rice @ £6.50. All she said to me was "Told ya not to eat here but you want. I bet the buffet shop at the corner taste nicer than this." Hahahaha
Photo from TZ-7.
On the walk back to hostel I kept thinking like this so many times: "RM30 (£6 x 5) roast duck… BIG WASTE OF MONEY!!! Hey at least I get to tried it but NOT anymore!" LOL
Stay tuned for Day 15.