My Europe travelogue so far…
London Day 1: Flying With MAS, Heathrow Connect & Piccadilly Circus
London Day 2: Covent Garden, British Museum, British Library & Phantom Of The Opera Musical
London + Rome Day 3: YHA Oxford Street, Gatwick Airport, easyJet & Tiring Rome
Rome Day 4: Six Beds, Colosseum, Roman Forum & Palatine Hill (Part 1)
Vatican City + Rome Day 4: Vatican Museum, Sistine Chapel, St. Peter's Basilica & St. Peter's Square (Part 2)
Rome + Pisa Day 5: Santa Maria Maggiore Church, Pensione Rinascente & Leaning Tower Of Pisa
Pisa + Venice Day 6: Piazza Garibaldi, St. Mark's Basilica & The Grand Canal
Venice Day 7: Foresteria Valdese, Libreria Acqua Alta & Thello Train
Paris Day 8: Hotel Andrea Rivoli, Palais Garnier & Raining
Paris Day 9: Paris Panoramic Views, Notre Dame Cathedral & Eiffel Tower
Warning: post overloaded with photos.

Breakfast this morning is again 'homemade'; croissant, brioche, sardines, rocket leaves, tomatoes and mustard.

We packed extra brioche for our lunch today as we will be spending half day in Versailles, a city about 20km from Paris. Took the 8am RER C train and reached Versailles a little over 9am. Then it was a 10-15 minutes walk to Château de Versailles (Palace of Versailles).

This is the palace gate to Château de Versailles, home of King of France; Louis XIV aka Louis the Great.

The road leading up to the palace. As you can see it was a very foggy morning.

Beautiful ya?

Golden gate. Nice!

We bought our admission ticket online before the official trip. Ticket cost €15 per person for admission to the palace and garden only. What's cool is that you get audio guide FOC. Visit early in the morning to avoid long queue.

After visiting the fame Vatican Museum in Vatican City, I'm no longer in for any surprises. So these are beautiful but just norm. LOL

But this… this is just something else. This room is called the Hall of Mirrors – the most celebrated room in the château and the world.

As the name suggested, this hall is decorated with mirrors, beautiful glass chandeliers and gold statues.
Photo from TZ-7.

King's chamber @ Château de Versailles.

Queen's chamber @ Château de Versailles.

Beautiful ornamental ceiling at the queen's chamber.
Although the palace is huge, only a few rooms are open to public. Next we head to the garden.

Gardeners planting flowers. I think they use cow dung for fertilizer as it was really smelly!

Beautiful park. Lovely garden!

Great view ya? I bet the walk to the fountain will be a very pleasant one.
Photo by TZ-7.

Latona Fountain and The Grand Canal in the background (mimicking the Grand Canal of Venice). We had lunch here on the marble bench. Lunch is packed sardines brioche and apples.

The Royal Walk and again The Grand Canal. It was a lovely walk down to the Grand Canal. But the walk back up is tiring as you can see the ground is not level.
Photo by TZ-7.

Grove Of Girandole. Love the tall green trees… it's like walking in a maze.

Château de Versailles seen from the garden. What a view ya?

King Louis XIV statue at the front of the palace gate.
Overall it was a nice trip to Versailles. Love the huge garden especially though I feel paying €15 is a bit too much. On the way back to the train station, we stopped by Versailles post office to post some postcards home. Another mission accomplished. Hehe

We took the RER C train back to Paris at 1pm. This train is a bit old as you can see (with no air-cond). The RER C train which we took to and fro Versailles has 2 levels. This picture is showing the 2nd level seating.
Photo from TZ-7.
We disembarked at Les Halles stop and proceed on a kitcheware hunt! Read my experience and what I bought here. Had almond croissant and fougasses (focaccia) – total €5.30 for late lunch at Boulangerie Colin. Yum!
After that we went back the hotel to drop off our shopping stuff before heading out again to Musée du Louvre. Took Metro to Palais-Royal-Musée du Louvre stop and entered through Rue de Rivoli entrance to Galerie du Carrousel and on to Louvre Museum.

The famous inverted pyramid @ Carrousel du Louvre. We wanted to take photo with it but as you can see there are so many people there.
As it was a Wednesday, Louvre Museum is open until 9.45pm. We purposely choose to visit in the evening as we read the queue will be shorter.

True enough queue to buying ticket is very short.

However we choose to buy our ticket from the ticket machine. The time is 5.35pm.

Our Musée du Louvre tickets @ €10 per person. I was super excited as Louvre is one of the places I've dreamed of visiting.
Musée du Louvre or Louvre Museum is housed in the Louvre Palace. It used to be the place where King of France lived until King Louis XIV chooses Château de Versailles as his permanent palace, leaving the Louvre as a place to display royal collection. During the French Revolution, the National Assembly decreed that the Louvre should be used as a museum, to display the nation's masterpieces- source wiki

Painted and ornamental ceiling @ Musée du Louvre.

The famous Venus de Milo statue. She is the Greek Goddess of Love and Beauty – Aphrodite.

One of my favorite pieces in the whole of Louvre; Nike of Samothrace (The Winged Victory of Samothrace). She is the Greek Goddess Nike – Victory.

The Apollo Gallery which houses the French imperial and royal jewels and ceremonial dishes. Love this room!

Arts…

More paintings!

Louvre Pyramid and Louvre Palace seen from the window in the museum.

Can you see a square in the middle of the round green field on the left? That's where the inverted pyramid is located.

A very large painting. Initially I mistaken this painting Les Noces de Cana (The Wedding Feast At Cana) for the Last Supper. Stupid me. Hahaha Not far from Les Noces de Cana is…

The world famous Mona Lisa painting. This is my only clear picture of Mona Lisa but not without reflection. Frankly I'm not super excited (excited yes but not overly excited) to see it because it's over hyped. Ok at least I've seen it now. I think in our mind we have the impression of a large painting of Mona Lisa thanks to all the re-produced Mona Lisa pictures. In actual it's a very small painting drawn by Leonardo da Vinci. I've known this fact before coming so I'm not surprised at all. This painting has the most audiences, it's protected by glass and is the most snapped pictures in the gallery. And I think this is the only painting which they stationed a guard or two nearby and the only place where they have several queue poles. LOL

Just look at the painted and ornamental ceiling. Equally impressive!

More paintings. I like this room a lot.

The Consecration of the Emperor Napoleon and the Coronation of Empress Joséphine by Jacques Louis David. Now this is my favorite painting.
Frankly I'm disappointed at the Louvre Museum. I didn't really enjoy my time here. One of the main reason is because the details of the statues, artifacts, arts, etc… everything is written in French. I thought at least they would have English as the second language seeing this museum is visited by millions of tourist. So can you imagined how many times I yawned? I even yawned at the Venus de Milo statue! Personally I love the British Museum more than the Louvre.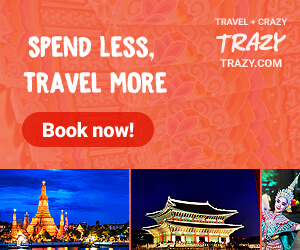 But I do love this Louvre Pyramid. 🙂

This is the pyramid main entrance to Louvre Museum.

No fountain that day… haha

King Louis XIV statue in front of the Louvre Museum. Remember there's another statue of Louis XIV earlier at Château de Versailles? This king is so famous eh? He's in fact the longest reigning king in European history.

Silhouette of Arc de Triomphe du Carrousel and beautiful crepuscular rays.

Lovely sunset at 8pm+.

We head back inside to Carrousel du Louvre to snap this picture of inverted pyramid.
Since it was late the underground gate to the Palais-Royal-Musée du Louvre Metro has closed, so we use another gate to get to the Metro. On the way back again we dropped by Monoprix to buy our dinner and top up our food for the next day.
Stay tuned to day 11… our last full day in Paris. Hope you're not bored ya. Haha