My 2016 Japan travelogue so far:
Osaka Day 1: Ana Crowne Plaza & Sennichimae Doguyasuji
Osaka Day 2: Osaka Station, Kuromon Market & Dotonbori
Nara Day 3: Todai-ji, Cheeky Deer & Fall Foliage
Osaka + Kyoto Day 4: Nishiki Market & Len Kyoto Kawaramachi
Kyoto Day 5: Kiyomizu-dera, Sannen-zaka & Ninen-zaka (Part 1)
Kyoto Day 5: Kōdai-ji (Part 2)
Kyoto Day 6: Autumn At Beautiful Arashiyama & Kyoto Station
Kyoto Day 7: Fushimi Inari Taisha & Yasaka Shrine
Kyoto & Mishima Day 8: Shinkansen & Beautiful Mishima (Part 1)
Fujikawaguchiko Day 8: Kagelow & Kawaguchiko (Part 2)
Fujikawaguchiko & Tokyo Day 9: Mount Fuji Views, Kawaguchiko Natural Living Center & Oishi Park
Tokyo & Urayasu Day 10: Tokyo DisneySea
Tokyo Day 11: Nui. Hostel, Ameyoko & Takeya
Since arriving in Tokyo on day 9, we haven't had any koyo experience in this metropolis yet. Day 12 (today) and day 13 are going to be koyo-ful days.

First thing first, we had strawberry for breakfast. Bought it the day before at Takeya @ 598 yen.



Followed by this delicious instant bowl of kitsune udon @ 184 yen.
We departed from our hostel around 9am+ and took the Oedo line to Hongosanchome Station. Then we walked to University of Tokyo 東京大学 (Tokyo Daigaku). In short form, it's called Todai. Now, why would anyone visit Todai? Well, because this university is famous for its ginkgo trees. And yes, anyone can visit this university. No guard will stop you. Don't worry.

We entered The Red Gate aka Akamon of Todai at 10.16am. This gate was constructed in 1827. That's 190 years old today (2017).

Once inside, we were greeted with yellow everywhere! 😍 Although I've view plenty of ginkgo trees in Osaka and Kyoto, it still amazed me.

Bicycles and fallen ginkgo leaves.

There's so much ginkgo trees in Todai that even the university's symbol is two gingko leaves.

The main gate of Todai. There's even ginkgo leaf motive at the gate.
Right inside the main gate is a place that I've been dreaming of visiting. This:

Ginkgo trees lined on both sides of the road towards Yasuda Auditorium. So pretty and dreamy!

Surely, you can smell foul here (from the ginkgo) but it won't bother you because its prettiness will distract you. Haha

How can it be so stunning? Golden yellow leaves contrasted with dark brown branches and trunks. And because it was morning when we visited Todai, the ginkgo trees were glowing. It feels like seeing money-can't-buy-gold on trees. Thank you nature!

A bouquet of golden ginkgo leaves.

And when you look up… amazing!!!

Yasuda Auditorium.
Most of the buildings in Todai are very old. I love the architecture here and the vibes they bring out. It's like strolling in ancient time!

A humongous tree that blown me away beside Yasuda Auditorium. It reminded me of the Party Tree of The Hobbits. Thanks to the morning sun, it made the tree glows.

And this is the largest ginkgo tree I've come across in Japan so far. It's so huge, big, gigantic (I know they meant the same). WOW! WoW! WOW! I was blown away again.

Stunning… just stunning. All these are from that largest ginkgo tree.

Then we arrived at the third gate of Todai called Nou-Seimon.

This is the 2nd reason why I wanted to visit University of Tokyo. It's to see this reunion statue of Dr Hidesaburo Ueno and Hachiko 上野英三郎博士とハチ公の像, located on the left of Nou-Seimon. I'm sure most of us have heard about the statue of Hachiko at Shibuya Station waiting for his master. This new statue of Dr Hidesaburo Ueno (his master) reuniting with Hachiko was erected in 2015 on the 80th death anniversary of Hachiko. And you must be wondering why here? Why in Todai? Why near this gate? Dr Hidesaburo Ueno was a professor of Tokyo Imperial University (the old name for University of Tokyo), specializing in the field of agricultural. In Todai, the area near Nou-Seimon is the faculty of agricultural. FYI, the faculty of agricultural was not located in Hongo campus during that time. It was at Komaba campus.

Sweet reunion. 😢😄 Being an emotional person, I did caught a tear in my eyes and it made me think of Chester.
Behind them is the Yayoi Auditorium Annex.

"Let's go home!"
"Woof!"

Story of Dr Hidesaburo Ueno and Hachiko.

Through the hole of maple! Nearby the statue, there are several maple trees.

Look up and you will see these beauties! No words… 🍁💖

Maple leaves against ginkgo backdrop and sun casting light and shadow on the ginkgo and building.

Me, me, me and us!

Ginkgo trees reflected on the glass of Yayoi Auditorium. Woah! It's also located near the statue and Nou-Seimon.

Reflection and sun. Seriously, if you want to view lots and lots of ginkgo during autumn, Todai is the place.

With heavy heart, we exited Todai at Nou-Seimon at 12.19pm. In total, we spent 2 hours in University Of Tokyo.

The history of Nou-Seimon. It was built in 1937.

This is Hongo Dori, the main road in front of the university.
Looking for lunch nearby, we settled for Hotto Motto, a take out bento shop located opposite of Todai. Click the link to read more about our bentos. So where do we eat our takeaway lunch box? We decided to go back to Todai.

The main gate of University Of Tokyo. Wohoo… glad to be back again so soon. Hahaha

On the way to finding a spot to have our lunch, we saw these painters again.
We had our lunch near that gigantic tree resembling the Party Tree near Yasuda Auditorium. It was one of the best lunch of 2016. Seriously, you gotta try an outdoor lunch in Todai! After lunch, we went searching for toilet in the university ground. Haha

These are what we saw near the loo (the loo was a bit creepy though).
Finally at 1.46pm, we bade goodbye to Todai. I know I will be back again.

We then visited Kappabashi Street かっぱ橋道具街 (Kappabashi Dōgugai). It's a street lined with shops selling everything that has to do with restaurant, cooking and baking. Compared to Sennichimae Doguyasuji 道具屋筋商店街 at Osaka which I visited on day 1, Kappabashi is way way larger. So large that I gave up at less than half way point because most are selling repeated stuff. Plus I was kinda tired due to our visit at Todai earlier. I think we spent a good 2 hours at Kappabashi.

Wanted to buy a clay grill here but they're not cheap. Ended up not buying.

I bought some baking stuff that we can't easily find back home.
Then we walked to Senso-ji (a famous Buddhist temple in Asakusa). It was quite a long walk, more than 30 minutes if I'm correct. By then, the sky has turned dark.

On the way we passed by Denboin dori 伝法院通り. I didn't find anything to my liking here. Perhaps I was too tired.

Nakamise dori 仲見世通り, a shopping street selling lots of souvenir. Background is the Hōzōmon of Senso-ji. We arrived here at 5pm.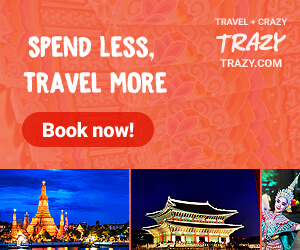 Hōzōmon 宝蔵門 is the inner entrance gate of Senso-ji. Notice the three very large lanterns? I did not passed Kaminarimon, the outer entrance gate, as I cut through from Kappabashi Street.

Sensō-ji 浅草寺. Unfortunately we arrived too late. The temple were closed for the day. The temple ground is still open for public.

Since the temple was closed, we went back to Nakamise dori to shop around. Bought crackers here. Delicious.

Tried this salty wet senbei @ 80 yen. It was so salty. Didn't like it.

Then we stop by Shin-Nakamise Shopping Street and saw this taiyaki shop. Bought chestnut and red bean taiyaki @ 187 yen at Kurikoan くりこ庵. Unfortunately it was a lackluster taiyaki.

For dinner, we ate BBQ pork burger at McDonald's, also at Shin-Nakamise Shopping Street. The quality, well… let's just say not up to what I thought it would be (Japan standard). À la carte cost 200 yen while the regular set is 500 yen.
Then we walked back to hostel with a quick stop at the nearby 7-11 to get our breakfast for tomorrow.
That's all for day 12. Stay tuned for more koyo photos on day 13.