My 2016 Japan travelogue so far:
Osaka Day 1: Ana Crowne Plaza & Sennichimae Doguyasuji
Osaka Day 2: Osaka Station, Kuromon Market & Dotonbori
Beware: VERYYYYYY long post. Hehehe
My day 3 in Japan coincide with Japan's Labour Thanksgiving Day (23rd November). It's a public holiday in Japan. To escape major jam (though I did not witness any), I decided to visit Nara.
On this day I woke up even earlier. 6.10am yo!


Ma sandwiches @ 258 yen from 7-11 and sencha from hotel. I've heard sandwiches from Japan's convenience stores are yum especially egg salad sandwich. My threesome are egg salad, tuna and ham. No doubt everything's yum but the egg salad really is in a league of its own. Blown away! *BAM*

At 8am, we started our journey to Nara, the ancient capital city of Japan. From Osaka, you can go to Nara by train via Osaka-Namba Station or JR Osaka Station. Our hotel is near Osaka Station but I choose Osaka-Namba Station instead because once you reach Nara, JR Nara Station (final stop from JR Osaka Station) is further away from Nara Park. Besides it cost more.
Note: You can also visit Nara from Kyoto. The travel time to Nara is almost similar with Osaka.

Bank Of Japan Osaka Branch. Sorry can't stop showing this lovely building again. It's on our way to subway station ma. That giant ginkgo autumn tree is LOVE. The roads are quite deserted and the walkways depleted of men and women in working gears. What a stark contrast a public holiday in Japan can be.

A pretty sight. Golden ginkgo trees @ Midosuji Avenue. It's again near our subway station (Yodoyabashi). If you walk this road towards the end, you will reach Namba.
Once we reached Namba Station via subway, we walked to Osaka-Namba Station (which is just adjacent).

Spotted ekiben at the station but we didn't get any. Ekiben 駅弁 is bento boxed meals sold at railway stations.

More ekiben. So tempting but nope for this round. Save $$ better.
We took Kintetsu Nara Line Rapid Express @ 560 yen per pax and arrived in Nara 36 minutes later. We paid the fare with our ICOCA card.

Outside Kintetsu Nara Station @ 9.43am.

Saw a stall selling chestnut, so we bought the smallest packet since it's expensive (600 yen). Love the packaging.

Yum yum.
We also stopped by a kiosk selling kakinoha sushi by Hiraso. Of course we bought a box! If you want to know what it is, check out my post on it. It's super yummy, btw.

Colorful fallen fall leaves. So pretty. There are couple of maple trees along the way.
Few steps later we have our very first close encounter with two deer. One was too friendly and began ravaging someone's plastic bag. That's when I knew I gotta protect my kakinoha sushi from the deer. Hahaha How? Just hold the food high up.

A shika senbei stall. Shika senbei is deer crackers – food for the deer. Shika 鹿 means deer and senbei 煎餅 is cracker. 150 yen for 10 pieces. No matter where we go, all shika senbei stalls sell at the same price. Good! Btw, can you spot a deer in the photo?

What a beautiful sight. This is on the way to Nara Park on foot.

"Do you have food for me?"

This deer is perhaps crossing the road? There are deer crossing signages in Nara (saw from internet haha).

Uhmm… what's this? Sorry for the surprise. It's deer droppings.

Torii of Himuro shrine (top), large fall ginkgo tree (left) and bountiful persimmon tree which got us go ga-ga! Too bad no fallen fruit. 🙁

Deer at Nara Park. The one on the right must be a male deer (buck) since it has marking on his head.
The suggested walking time from Kintetsu Nara Station to Nara Park is 10 minutes. We did it in 40 minutes. Reason for taking so long: no stamina (it was very cold ma) and also there are so many things to see along the way (just nature!) so we had to stop many times to take photos. We didn't check out the park as we plan to visit Todai-ji (Todai temple) first.
At 10.32am, we began our walk towards Todai-ji.

Great South Gate (Nandaimon) is the main gate of Todai-ji. Todai-ji is a Buddhist temple and is a UNESCO World Heritage Site.

No idea why the deer stay inside the chained area. Hmmm
Some of the deer that I encountered around Nandaimon area has this special talent of kowtow-ing (bowing) to you by moving their head up and down several times. Reason? They want food! I felt bad when they kowtow to me because I have nothing to offer them. I didn't get any shika senbei because I was preparing to eat my kakinoha sushi anytime whenever there is no deer around. But alas there were deer everywhere! Hahaha

The reddish structure in the far middle is the Middle Gate (Chumon) – the front was under construction when we visited and the dark structure behind it is the The Great Buddha Hall (Daibutsu-den) of Todai-ji. There's a toilet to the left when stand facing Middle Gate with signs near the toilet saying "Beware of bear!".

Great Buddha Hall entrance tickets. Cost 500 yen per pax.

Incense burner at the Middle Gate.

Place some donation in a box nearby and light the cute short incense.

The Great Buddha Hall 大仏殿 of Todai-ji 東大寺. What a beautiful structure this is. It has been burnt down twice and rebuilt twice. Inside this hall house the world's largest bronze statue of Vairocana Buddha aka Daibutsu in Japanese.

Temizuya 手水舎 or also known as chozuya is a water purification basin. It's located just outside of The Great Buddha Hall. Clean your left hand, then right hand, mouth (sort of like gargle) and finally wash the laddle before entering the temple. This approach also apply to Shinto shrines.

Impressive!

Vairocana Buddha aka Daibutsu (right) and Deity of Wisdom and Memory or Kokuzo Bosatsu (left). The Daibutsu is really large but from this angle it looks almost the same size with the deity. In here, we gave some donation and then light candles.

What's up with this wood pillar with a hole in The Great Buddha Hall? Well for one, this hole is said to be the same size as Daibutsu's nostril. And two, whoever that pass through this hole will be blessed with enlightenment in their next life. Nope, I did not pass through it because the queue is quite long.

Getting my very first goshuin 御朱印 (translated as seal) on my goshuin-chō 御朱印帳 (seal book) at Todai-ji. In short it's a Japanese temple seal book consisting of beautiful calligraphy and temple seal(s). The calligrapher (I would like to call him/her that as I'm not sure if they are monks. Most probably employee) will write the name of the temple, date of visit and several other messages with black ink and then stamp the book with one or more seals in red.
I bought my goshuin-chō at 1100 yen and paid 300 yen for the goshuin. Among the several shrines and temple I visited during my 2016 Japan trip, the goshuin-chō from Todai-ji is the most beautiful. Glad I visited Todai-ji first. I'll show you my goshuin-chō in a separate post later. I initially hesitated a lot whether to get the book and seal since it's not cheap. Plus you need to pay for the shuin if you want to get it seal at every temples/shrines. I even asked my travel mates whether I should go for it ka? Deep down in my heart I already know I want it badly. Well, I can tell you one thing. Getting the goshuin is the best souvenir from Japan! 👍👏

Wood statue of Binzuru (Pindola Bharadvaja in Sanskrit) located just outside (left when stand facing Middle Gate) The Great Buddha Hall of Todai-ji. He is one of the most famous arhat (luohan) and this wood statue was built in the 18th century of Edo period. The face looks a scary, right? I was so afraid at first but wondered why so many people touches it. Here's the reason:-
Written on the plaque: Pindola was one of the sixteen arahats, who were disciples of the Buddha. Pindola is said to have excelled in the mastery of occult powers. It is commonly believed in Japan that when a person rubs a part of the image of "Binzuru" and then rubs the corresponding part of his own body, his ailment there will disappear.
Did I touch/rub it? Oh yeah but I couldn't touch the part that I wanted since he was seated so high. And since our legs were aching due to walking, I rub on Binzuru's leg and then mine. And what do you know? The pain disappeared! Even my travel mates felt the same. I'm not sure if this is just our psychology playing our own mind but hey no more pain… well until around 2 hours later, legs pain again.
Please do not mistake Binzuru as Yakushi Nyorai.

Fall maple leaves. Gah so beautiful!!! 🍁🍂

This lady was feeding this 3 deer by the pond happily UNTIL they decided to harass her. These deer are really brutal.

Then one of 'em deer decided to check me out. So cute (I melted)… especially when she shows me the tongue (melted even more). Had a fab time giggling away. Then they decided to harass my sister. LOL Don't worry, nobody got hurt. This was just outside Middle Gate of Todai-ji.

Not far from the pond is this rows of tree with fall ginkgo and maple trees as the backdrop. WoW!

Another photo of the lovely trees.

Me and autumn in Nara. 💝❤️

This huge ginkgo tree was a source of happiness and photo-op for the visitors of Nara (including us). Just look at that lovely fall ginkgo carpet! Spent quite awhile there playing with the leaves on the ground.

Heaven!

Fall ginkgo leaves on maple tree. Beautiful coexistent. That's how you help one another. 😉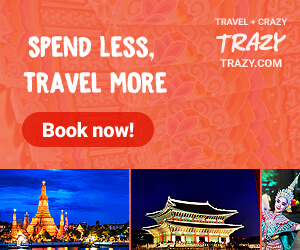 So I was busy photographing some maple leaves when this deer decided to come smell it.

And then he decided to eat 'em. Grrr!!!

When the wind blows and you get golden ginkgo leaves rain on you!

Thanks for posing dear deer. Very beautiful.

Fall… ahhh!

Nature is the BEST artist!

Dear deer, are you releasing steam (angry)?

We stopped by Todai-ji Museum because it started to drizzle plus we need toilet break. This is an umbrella locker outside the museum. Put your umbrella in the compartment, pay 100 yen and keep the key. Don't worry you can get your 100 yen back. That's our plastic transparent/clear umbrella. This type of umbrella is a classic in Japan. Everywhere you go, you'll see people using it. I wonder why they don't use those colorful designed umbrellas. Does anyone knows? I personally like it because I can see through the plastic and admire rain drops! We didn't bring it back though because it couldn't fit into our luggage. You can buy this umbrella in any convenience stores.

Caught a buck (male deer) answering nature call. Hehehe

Beautiful fall foliage at the creek.
We finally reached back Nara Park at 1.49pm. That's 3 hours spent inside Todai-ji and its surrounding nature!!! Hahaha Whoever said you only need half day to visit several temples in Nara… are you kidding me??? Okay, perhaps we are slowcoach travellers (plus we walk). Can't help it as Todai-ji area is so beautiful.

Food booths opposite the row of shops at Nara Park. The only thing we ate after our breakfast in Osaka was the chestnut bought at the station earlier. Yup, we didn't have a chance to eat our sushi yet (those deer!). But gah, let's buy some food first. Was so hungry and tired.

Fried chicken @ 500 yen. So expensive with only like 5-6 pieces plus they gave us so little compared to what they gave others. *sobs It was delish though. While some of us were having this, some went souvenir hunting. We finally gathered everyone awhile later and ate the super delicious kakinoha sushi while standing. The sushi were so goooood. Daebak!!!

Later I sat here and waited for others that wanted to continue shopping and check out Nara Park. I was really really REALLY tired by now. And since it's late afternoon, the air is getting so cold. I had to hide behind my backpack. Hahaha I also noticed there are more tourist in the afternoon.

One thing that captivated me in Nara Park was this nearby sexy persimmon tree.

I searched the ground for fallen persimmon since the fruits were quite high up. What? Not a single one?? *sobs

Saw this huge deer near where I sat. He sat there for quite some time. Many tourist offered him crackers and he didn't want any. Saw a couple more tourist feeding other deer and most didn't want anything to do with the crackers anymore. Some ran away instead. That's when I realized they are REALLY full. My advice for feeding deer is to come in the morning.

Since I've got nothing to do (waiting for others), I went and get shika senbei (deer crackers). I didn't offer any in the park since I knew they don't want any.
We saw some deer on the way to Nara Park from Kintetsu Nara Station this morning, so I thought I'll feed those. On the way back to the station, I saw tourist feeding a couple of deer but they were far from my path. I didn't encountered any deer after that, save for maybe 2 or 3 that's quite near but we were separated by fence. I called 'em deer but none heard me. So yeah, I ended up bringing back the deer crackers to Malaysia and fed it to my backyard pigeons. Haha Ohh I tasted the crackers and its tasteless and seems to be made from wheat.

We decided to check out Higashimuki Shotengai (covered shopping street) that's right beside Kintetsu Nara Station. I only found out the name after I came back. There are lots of snack shops and restaurant here.
I wanted to check out Naramachi, an old merchant district but wasn't sure where it was. Blame tiredness. And also no one wanted to switch the wifi on and search the location. Haha While I was writing this post, I went look for it at google map. Guess what? It's located at the end of Higashimuki Shotengai (shoot!). But it's okay. I don't think I can walk that far even if I know about it.

Our dinner at Haginoya はぎのや in Higashimuki Shotengai. Unagi donburi (top) @ 980 yen, katsu donburi (pork) @ 700 yen (bottom) and oyako donburi (chicken) @ 600 yen (not in photo). The taste was not bad but somehow something was missing. I choose this restaurant because it's near to entrance. LOL.
Rejuvenated, my mates shopped a little more inside Kintetsu Nara Station while I waited. Thank God for benches! We took the 5.53pm train back to Osaka-Namba Station. Bought breakfast for tomorrow at 7-11 before going back to hotel.
Two tips for you when visiting Nara:
1. Go early in the morning. Best 8am-9am. Because:-
– it's less crowded
– you will be able to feed the deer since they will most probably be hungry in the morning
– there are more deer hanging out by the road in the morning (cool experience)
2. Allocated more than a day to visit Nara. There's so much to see. It also depends on your personal preference.
Ever since I visited Nara, I've been very fond of deer. Ohh I would like to live in a land where they roam freely.
That's it for day 3. It's a long one eh?
Day 4 will be shorter. I promise.