Today day 4 we packed our bags and head to the airport. We're leaving Jeju (kinda sad) and yet excited for what's coming next. We departed from Yilin Pension at 7am and reached KT Kumho at 8.25am.

On the way we pumped the car again since the petrol gauge has gone down a bit. We need to return the car back to KT Kumho in full tank. 3.646 litre for 7,000 won. Haha



8th June 2014 @ 8.25am, 347km later…. with some minor scratch (shhhh!!!)
Rental of Hyundai Avante 1.6L gasoline 4-door sedan for 3 days = 115,500 won
CDW (Collision Damage Waiver)-full insurance coverage = 39,800 won
Total car rental charges = 155,300 won (RM465.90)
Petrol for 3 days = 57,000 won (RM171.00)
Total: RM636.90
Compared this 3 days Jeju self-drive trip with my self-drive Great Ocean Trip (also 3 days), this is just cheaper by a bit. In terms of petrol efficiency, the Toyota car which we rented at The Great Ocean Road performs better.
When we returned the car, they just checked the petrol level and asked me whether everything's good. They did not check the car condition. I guess that's because we have full insurance coverage.

Very quickly we took the waiting KT Kumho shuttle bus to Jeju International Airport.

Reached Jeju airport at 8.30am. It's just less than 5 mins from KT Kumho by bus.
We took 12.55pm flight (via Jeju Air) to Busan. Oh yeah! And yes we spent over 4 hours at the airport. It's not long when you take in the time for checking in, security check, boarding and shopping! We were contemplating if we should buy this and that or that since this is only our first 4 days in Korea. We have more than 10 days to go.
Arrived Gimhae Airport (Busan) at 1.55pm. At the airport, we have the option to get to our accommodation by subway (cheaper) or airport limousine bus. We choose the latter because it's nearer to our accommodation.

This is the waiting area and also the bus ticket counter for airport limo bus at Gimhae Airport.

Airport Limo Bus ticket counter.

Our bus ticket @ 6,000 won per person (RM18). If I remembered correctly bus frequency is every 40 mins for Seomyeon route.

We alighted at Seomyeon (1st street) and walk to Dynamic Guesthouse, our accommodation for 2 nights. Took us quite a while before we found out (after asking people) that in order to cross the main road, we have to use the underground subway path. *bengang betul since we have to drag our heavy luggage down and up the stairs.*

Our deluxe triple room. Looks nice right? Cost us 73,000 won per night (RM219.00). For 2 nights: RM438.00.

There's TV, table and chair, a safe and a rack for hanging clothes.
Dynamic Guesthouse is a luxury condominium located at 55th floor. There's like 4 bedrooms, huge living room and kitchen which is free to use. Too bad there's only one toilet+shower and we have to share with others. It's a bit troublesome when you need to answer call of nature urgently. Especially need to queue when we want to shower at night.

The huge living room.

Awesome view of Busan from the 55th floor. This was taken the morning after at dawn.

Very nice kitchen. Breakfast is free but we did not even once have breakfast there since we depart very early in the morning every time. Besides, the breakfast is just toast with jam. Boring.
Frankly speaking, I like our bedroom in Dynamic Guesthouse and also the view but not really fond of the far walking distance to subway. Plus the sombre mood created by the owner. Urggh…
Anyway after checking in, we rested for a bit before heading out again. Our lunch was just simply food we bought from supermarket.

Took subway from Seomyeon to Haeundae station. Since T-Money card can be used in Busan, it's just touch and go.
Upon reaching Haeundae station we took a cab to Dalmaji Road @ 3,600 won. Told the cab to bring us to Haewoljeong 해월정.

Clock tower at Dalmaji Road.

Shops and restaurants at Dalmaji Road.

Oh yes cherry blossom. Our main objective coming to Dalmaji Road is to view the cherry blossom. This is the only place which we visited with cherry blossom at full bloom (though I can see some has started to wither). The one we saw at Jeju has wither quite a lot.

The cherry blossom trees here are shorter in height than the one in Jeju, therefore we can view the flowers in closer range. Okay I'll keep my silence now and let you enjoy the cherry blossom.

Haewoljeong 해월정.

It was such a pretty sight!

It was such a pretty sight!

Dalmaji Road is a hilly road beside Haeundae Beach and all this while we were walking (downwards) towards Haeundae Beach.

Sun setting…

Awesome view of Haeundae beach at sunset from Dalmaji Road.

This my friend is the famous Haeundae Beach.

Haeundae Beach at night.

Thought of going barefoot on the sand but decided not to. I just walked with my shoes and touch the cold water of Haeundae.

Dalmaji Road is somewhere on that hill.

Would love to come back one summer day!
Before long our stomach were growling. We walked to an alley near the beach which is famous of gukbap (rice in soup). Check out our dinner at Jongjeom Halmae Dwaeji Gukbap Restaurant.

Took the subway to Gwangan station and walk to Gwangalli Beach.
We got lost on the way and ventured into dark alleyways. Thankfully we met a few restaurant workers who directed us back to the main road. Of course chicken and duck talk with hands pointing here and there. LOL.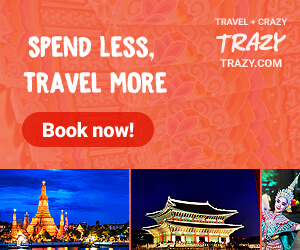 Gwangalli Beach. Another famous beach. 🙂

And that's Gwangan Bridge which is also known as the diamond bridge because it shines like a diamond necklace. We got there right on time because there's light and music show on the bridge. It was quite romantic actually.

Saw people selling fireworks along the way. Now I understand why.
By the time all this is done, it was around 9pm. Time to head back to our accommodation.

Saw these near Dynamic Guesthouse. They're called pojangmacha 포장마차. Small tented stalls selling Korean food like tteokbeokki, kimbap, odeng, mandu and so on. One of my dream is to experience dining at pojangmacha but too bad I did not even tried once in this trip. I'm afraid I might get diarrhea. My holiday is too precious. Promise I'll try next time.

This is hodo kwaja 호도과자 (walnut Cake) @ 3,000 won. I think I bought this at the underground subway shop. They taste like pancake. On the inside is red bean and walnut pieces.
Alright that's all for day 4. Stay tuned.
My South Korea travelogue so far…
Incheon + Jeju-do Self Drive Day 1: MAS, Car Rental & Jeju Cherry Blossom Festival
Jeju-do Self Drive Day 2: Yeongsil Trail at Hallasan National Park (Part 1)
Jeju-do Self Drive Day 2: Jusangjeolli Cliff, Yongmeori Coast & Cheonjiyeon Falls (Part 2)
Jeju-do Self Drive Day 3: Yilin Pension & Seongsan Ilchulbong (Part 1)
Jeju-do Self Drive Day 3: Seopjikoji & Seongeup Folk Village (Part 2)
Photos from Nikon D80 and Panasonic TZ-7.