Hong Kong Day 1: HKIA, First Airbnb & Duk Ling
Hong Kong Day 2: Victoria Peak Garden, Shopping & Sai Ying Pun
Hong Kong Day 3: Prizemart, Liu Ma Kee, Shanghai Street & Best Mart 360
Beware: a very long post!
Woke up at 7am+ on day 4. After dilly-dally, we went out at 10am+ for brunch at a dai pai dong in Tai Hang, Hong Kong Island.
To get to Tai Hang, we need to cross Victoria Harbor either by MTR or ferry (of course you can cross by car, bus or taxi too). Taking the MTR will save time. However we prefer taking the Star Ferry because it's always an exceptional experience. I've rode the ferry before in 2011 that was going to Central. This time, we're going to Wan Chai area via the Wan Chai ferry route.

At Tsim Sha Tsui Star Ferry Pier to Wan Chai. We paid the fare with Octopus card.



Walking towards our ferry.

This view never fails me.

Plenty of life jackets in the ferry. No worry eh.

The many faces of Victoria Harbor. Weather was pretty cloudy.

Can you spot Wan Chai Pier? It's the white structure on the right (above my watermark).

We reached Wan Chai Pier 10 mins later.
Walked to our brunch lunch dai pai dong place called Bing Kee at Tai Hang. It became our lunch as we took 1.5 hours to reach there from our lodging. Hahaha. It started drizzling when we were near Bing Kee. After our yummy lunch, we walked under the drizzle to Causeway Bay area (around Island Beverly Shopping Mall) for clothes shopping. I spotted many Asian foreigners here, and some of them were manning food stalls.
Then we took the tram from Paterson Street to O'Brien Street stop. Near the tram stop, we discovered a market in Tai Yuen Street. Tai Yuen Street Market is actually a toy street buy I saw lots of clothing and shoe shops. I bought some really affordable socks and towels there. Then I visited a shop called Goodies about 8 mins walk away. This shop sells dried seafood products and sauces, etc, most are quite pricey. I actually went there thinking of getting Cheng Cheung Hing products (famous for shrimp paste and shrimp sauce) but then decided not to, because I don't want to lug heavy items like yesterday. Hehe 😛
Then off to Happy Cake Shop to sample their egg tart. And wow it was VERY delicious. Click the link for more info. Then we dropped by the nearby Kee Wah bakery to get some local pastries. All these while it was drizzling on off. Because of tiredness and the rain, I didn't take photos.
Because our next activity will only start in the evening, we decided to just hang out at Lee Tung Avenue because there are seats there (very tired liao). Time was around 3.40pm. Lee Tung Avenue is a beautiful pedestrian walkway lined with interesting shops and restaurants. They are quite high-end. Not long after, the rain starts to get heavy. So we seek shelter in their basement area, found a supermarket there called Gourmet, so we mostly spent our time there. But as we get even more tired, we decided to look for seats. Found some at the concierge (basement) area. I even did some yoga there because there's no one. LOL Good thing is toilet is just a stone's throw away.
About 5.15pm, we walked to O'Brien Street tram stop and took the tram to Happy Valley tram terminus. From Happy Valley tram terminus, it's just a short walk to Happy Valley Racecourse. During my Cantonese drama watching days, I've seen and heard so much about horse racing in Hong Kong. Finally, I'm visiting the world famous Happy Valley Racecourse. Horse racing happens every Wednesday night at Happy Valley Racecourse and on Sunday (noon) at Sha Tin Racecourse (newer). And yes, tourist can visit and even bet at the horse racing. You don't even have to do any pre-booking for admission. Just go there and pay for your admission ticket.

Happy Valley Racecourse at 6pm. It's also the home to Hong Kong Jockey Club. This racecourse opens at 5.15pm and race will start at 7.15pm.

This is the public entrance (G) of Happy Valley Racecourse. We paid the HK$10 admission with Octopus card. It's so affordable and more than enough. You will get to stand/sit at the track level, meet the horses, buy food and drinks, mingle with the crowds, place a bet or two and visit 2nd and 6th floor. There is tourist package available which is way pricier.

I went wow, wow, wow few times. Didn't know it's so big plus I was excited to be in this racecourse. As you can see, there were not many people yet.

Food, drinks and alcohol. We didn't get any food as we're still full. No drinks too because we bring our own bottle.

This is the view coming in from the public entrance.

We entered the ground level betting hall and this is what we saw. Already betters are busy doing analysis. There's a booth here where you can get help on how to bet.

Our bet of HK$20 for race 1 on horse no. #10.

Passed the betting card to the counter and they will give you the official betting receipt.

Betting counters, for placing bet and collect winning money.

6.25pm view.

These are the nearest seats to the racing track. We didn't sit on it because they were quite dirty and they smells of cigarette smoke. Yuck!

The racing track and large TV showing the odds and top 20 favorite combinations.
We were told we could visit the 2nd and 6th floor. As there was some time left before the race starts, we gave it a go.

First, we paid a visit to the 6th floor. Some people were eating and some were busy analyzing. There are food stalls there.

Right view of the racecourse from 6th floor.

Left view of the racecourse from the 6th floor. Just beside my watermark is the parade ring where horses are paraded around the ring so that the betters can analyze the horses' conditions before placing their bet. For public entrance crowd, we can only watch from one side.

If you look at the parade ring's bottom short side, you can see some yellow blocks. That's the place we can watch the horses on the parade ring.

Off we went to the 2nd floor. We were told only one of us can go out there, so we didn't try at all. That's also when we saw the horse parade has started.

Time was about 6.55pm. Competing horses are being paraded in the parade ring complete with their official racing outfits. The horses are really tall.

The horse I betted on. Go #10!!!
Didn't stay long at the parade ring as more and more people came and blocked us.

7pm crowd.

Happy Valley Racecourse looks stunning at night.

The Hong Kong Jockey Club signage at the track. Btw, you can also visit Hong Kong Racing Museum (free admission) but closes at 7pm.

From the large TV, you can see that the horses are still in the parade ring. By this time, I have planted my feet by the rails just in front of the racing track. It's has the best view!

This is the starting gate where all the horses will start at the race.

Soon, one by one all the competing horses leave the parade ring. The jockeys rode the horses to the starting gate.

Wohoo so cool!

Jockeys are warming up with the horses behind the starting gate.

At 7.19pm, all the horses were in their starting positions. Ready!

Go! Go! Go!

The red-green jersey is #10. At one point he was leading.

The large TV provides live actions as well.
Everything happened so quickly. Everyone shouted at the top of their lungs including me. Wow! I felt the rush of adrenaline and felt very high after that. Now I know why people are so into horse racing. It's very thrilling.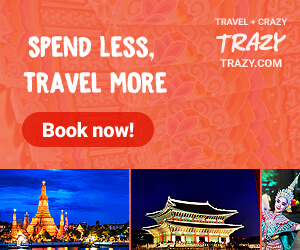 While the horses were racing around the track, workers were seen cleaning and repairing the staring point track very quickly because soon the horses will pass it again.

Here they come! Last push to the finish line.

And then it was over. The top 3 winners are #5, #9 and #10. Wohooo my horse was in third. Time to collect $$.

Betted HK$20, won HK$63. Hehehe I shared with my sis so we divided half. Not bad for our first ever horse racing bet.
You think this is all? Nope, race 2 will be starting soon and more to come. We didn't stay as it's getting late. So left around 7.40pm. And as we leave, more people are coming in.
I highly recommend visiting the Happy Valley Racecourse. It's an eye-opener especially for those that has never step foot in one. I had a tremendous time at the racecourse. Won't hesitate to come back again. Note: As of writing, the last race at Happy Valley was on 11th July 2018. They have about 2 months off before resuming in September for a new season.
We walked back to Happy Valley Terminus, took the tram to Admiralty. Then to MTR and headed back to Mong Kok. At Mong Kok, we decided to have fast food.

KFC for dinner at 8.55pm. 4 pieces of chicken for HK$76. So, 2 pieces chicken each for sis and I. The flavors are original and spicy.

Wore plastic gloves to eat chicken. We only used one each. The chickens were not bad but extremely oily.
After dinner, we head back to our lodging and rest.
The next day (day 5) was our last day in Hong Kong. Woke up at 7am, went out at 8am, reached Sham Shui Po at around 8.30am for morning breakfast. Our chee cheong fun brekkie at Hop Yik Tai was really yummy and unique. Read about it by clicking the link.

After breakfast, we checked out the area a bit. This part of Hong Kong has more locals than I have ever seen at one place. There are many interesting shops and stalls by the roadside.

Fresh vegetables.

Dried seafood.

Saw this mouth watering cakes and breads at a cafe called 華南冰室. Lots of local eating there. We just passed by.
I hope to spend some time in Sham Shui Po next time.

On our way back to lodging, we finally bought cakes from Maxim's Cakes at the MTR. We've been eyeing them for a couple of days. LOL. What shocked me was the cakes were packed individually in plastic bags. I thought they'll be in a cake box. Also bought more towels at the nearby market. Got back home and tried our cake.

Fruity cake @ HK$12 and Earl Grey cake @ HK$20. Earl Grey cake were light and moist but not much flavor.
We then spent our time packing our bags and just rest. Had enough of Hong Kong at this moment.

At nearly 12pm, we checked out from our Airbnb place and walked to the airport bus waiting point. Reached here at 12.07pm. We waited about 16 minutes for the bus. And from here to Kowloon Station it took about 7 minutes.
At Kowloon Station, we returned our Octopus card and got back our credit minus HK$9. Then we took the Airport Express train to the airport using our ticket voucher bought pre-trip. Check out day 1 for saving tips.

Had our 1.40pm lunch at the airport. Waited more than 1/2 hour for ours to turn up. Pork chop rice set at Itamae Sushi. Cost HK$100+. So expensive.

Udon assorted tempura @ HK$80+. Also expensive. Didn't finish the prawn tempura because it was undercooked. The broth though was really addictive. MSG?
Since we have lots of time on hand, yay to arriving early (my rule always) we checked out almost every store at Terminal 1 and Terminal 2.

Just want to show you the sea beyond the land.

Waiting for boarding.
Our AirAsia plane departed at 6.15pm sharp. Was really disappointed with my AirAsia chicken rice. 🙁 Very yuck. We reached Malaysia at 10.30pm. Bought coupon metered taxi to bring us home. Both taxis that we rode to and from KLIA2 drove super fast. This one that drove us back home didn't wear safety belt and kept playing with his phone. I was so concerned. Thankfully we arrived home safely.
That's all for my 2018 Hong Kong trip. Hope you find some useful tips to help with your trip planning.
I felt out of love with Hong Kong quite a bit. It's no longer my very favorite destination due to so many rude people I encountered on this trip. Yes, I know your life is tough, so is mine. If you want to read my unpleasant encounter, then you gotta visit my food blog, messywitchen. Most of the rude people I met are during dining. Oh yes, another thing is Hong Kong has become even more expensive, even street food are not spared. Sure, I'll come back to Hong Kong again but it may not be so soon. Cheerios!